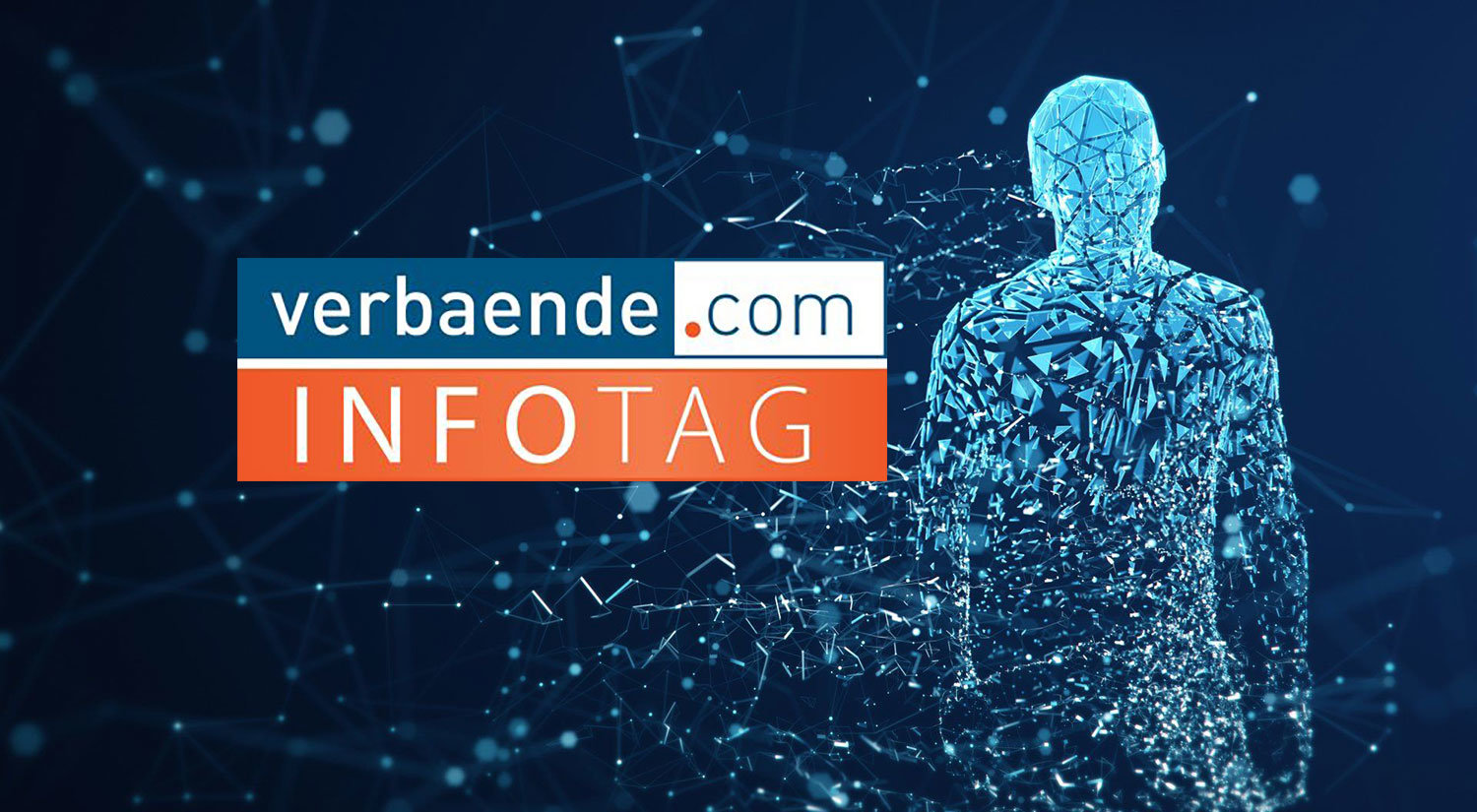 The verbaende.com-INFOTAG Digitization: Technology, IT & Software will take place on September 21, 2020 in the dbb forum berlin.
"Less is more". With this motto takes place on 21. September 2020 the "verbaende.com INFO DAY Digitization: Technology, IT & Software "as a face-to-face event in dbb forum berlin instead of. Due to the corona pandemic and the developed hygiene concept, the maximum number of participants for this event is limited to 120 guests. In addition, these 120 guests will be divided again so that some of the guests will take part in the verbaende.com INFOTAG in the morning and the other in the afternoon.
The GRÜN Software Group will be there again this year as an exhibitor and will be there digital solutions for clubs and associations. During the event, our Sales Director Oliver Chatain will give a lecture in the morning from 10.25 a.m. Process automation as a success factor in digitization hold. In the afternoon at 14:25 p.m. another lecture by Patrick Heinker, Managing Director of Digital agency giftGRÜN, the Practical examples of digital added value for associations and their members will introduce.
Due to the current limitation of participants, verbaende.com INFOTAG will be continued digitally for the first time this year. In the digital branch Association practice on the web (VerPraWeb) is the GRÜN Software Group also conduct a webinar and there process automation in GRÜN VEWA . imagine
The operator of verbaende.com-INFOTAG, the businessFORUM Gesellschaft für Verbands- und Industriemarketing mbH, has that complete program and the Hygiene rules published online on the event website.
Send us a message if you want to know exactly how our solutions can support you. We are looking forward to your contact
Contact inquiry