Time recording GRÜN ZICOM
---
GRÜN ZICOM is the Time tracking software for booking, planning and processing working times.
In global competition, with increasing flexibility in working hours, it is becoming more and more important to manage and digitize the time recording of workers professionally, efficiently and cost-effectively. An offer of flexible and dynamic time models based on the workload leads to higher employee motivation and at the same time supports the company by optimizing personnel costs.
Time recording GRÜN ZICOM5 as the core solution, working time models with personnel and plan attendance and booking data of all employees are recorded and processed.
LEARN MORE
GRÜN eZICOM is the complete one Online time recording. The internet-based add-on module enables time management management processes to be carried out via the internet using a browser.
LEARN MORE
The native App for time recording GRÜN In addition to manual time recording, mZICOM enables other automated functions. The geofencing function can be used to activate fully automatic, operator-free recording of working times using the localization functions of today's smartphones.
LEARN MORE
Time recording as a SaaS solution
---
The GRÜN ZICOM Cloud offers a Online time recording from the cloud for small and medium businesses. The time recording takes place via a browser on the computer, tablet or smartphone and can be used without software installation (SaaS). Working times can be booked and leave requests can be made via a modern interface.
LEARN MORE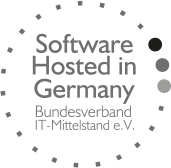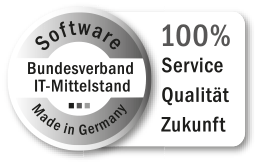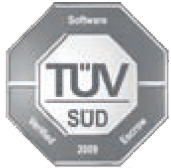 Send us a message if you want to know exactly how our solutions can support you. We are looking forward to your contact
Contact inquiry