Oliver Grün reappointed to the Advisory Council of the Federal Government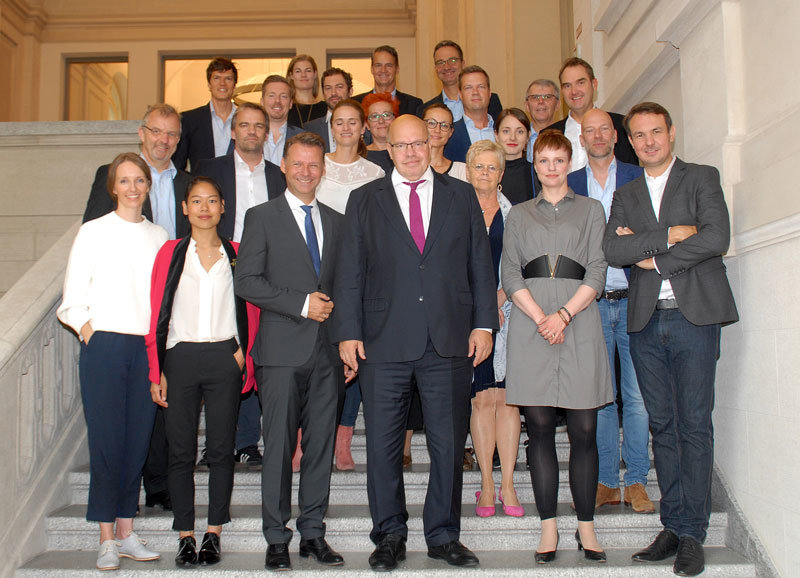 Oliver Grün was appointed to the advisory board "Young Digital Economy".
Aachen, October 03.09.2018nd, XNUMX.Dr. Oliver Grün, Board Member and CEO of GRÜN Software AG, is again in the Advisory Council of the Federal Government "Young digital economy" was appointed. Since the Advisory Board was founded in 2013, the Advisory Board has been committed to the consistent digitization of Germany and is now available to advise the Federal Minister for Economic Affairs and Energy, Peter Altmaier.
Grün is very pleased about the renewed appointment and the chance to continue to tackle the challenges of digitization on a political level. "The digital development around the world is rushing past us at a breathtaking speed. We in Germany have to finally get carried away and implement innovative approaches consistently. We can only lose in our current spectator area, "warned Grün.
In the constituent meeting of the "Young Digital Economy" advisory board, which took place in Berlin on August 30, 2018, advice was given on how the conditions for digital startups and founders in Germany can be improved. Topics here are, for example, better financing concepts, internationalization of the business models of startups or deregulation.
Send us a message if you want to know exactly how our solutions can support you. We are looking forward to your contact
Contact inquiry