GRÜN spendino integrates SOFORT Überweisung
Direct donations via online banking: With SOFORT has GRÜN spendino has integrated a new, strong partner into its online donation forms.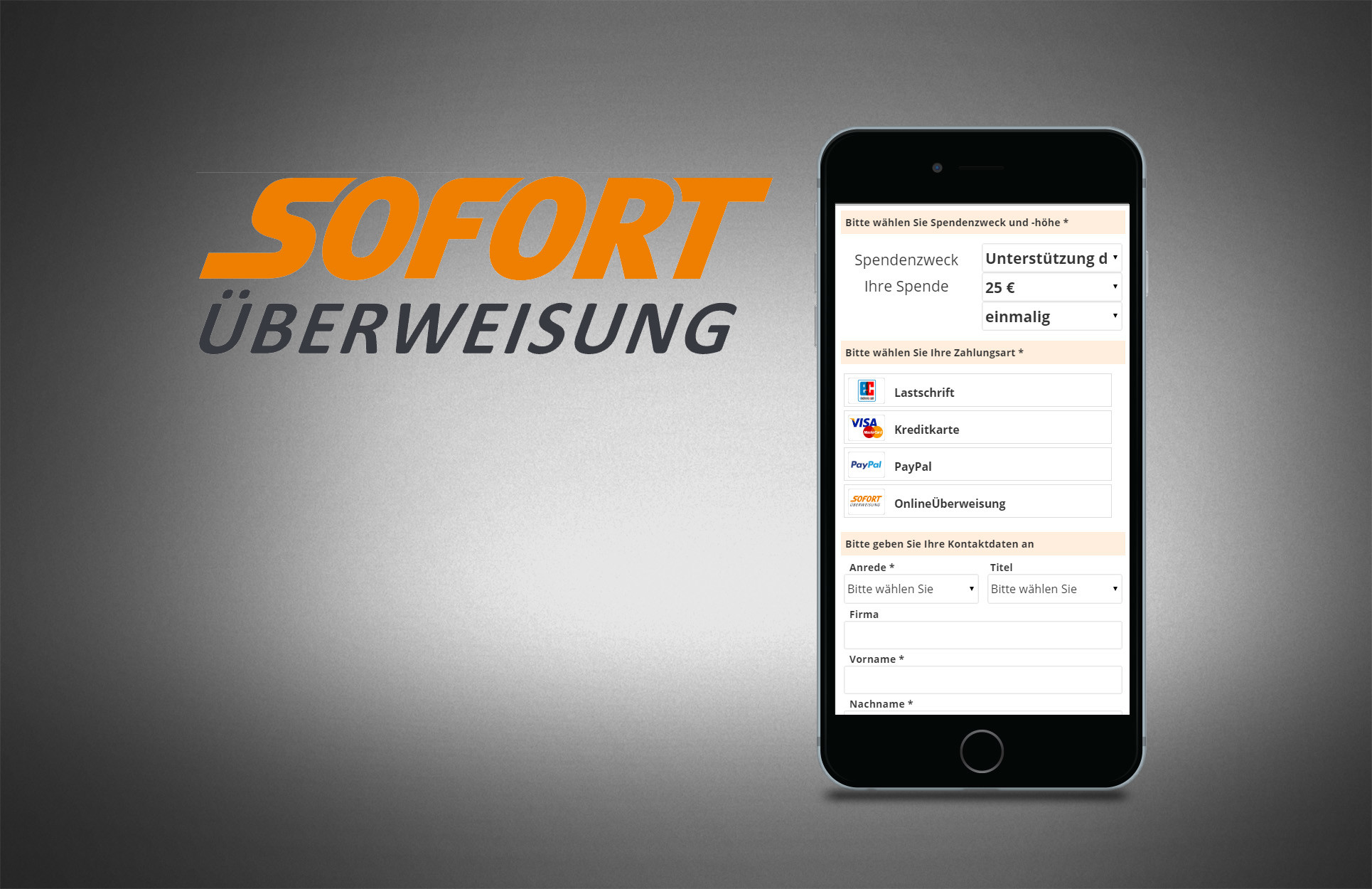 GRÜN spendino integrates SOFORT Überweisung as a payment option in its online donation forms.
Aachen, June 08.02.2016, XNUMX. GRÜN spendino, the online fundraising solution of the GRÜN Software AG, integrates the IMMEDIATE RELEASE as a new partner for the payment option bank transfer. So far, the payment option has been offered by Deutsche Telekom, which will discontinue its service on February 18, 2016.
With SOFORT GmbH, a strong, new partner was found for the seamless transition, so Donation organizations can continue to offer their donors wire transfer as a payment option. The donations are paid out directly to the account of the donation organization, of course still without deductions or transaction fees and with the usual donation service GRÜN spendino.
Certified payment system
SOFORT Überweisung is an online payment system from Sofort GmbH and meets all security and data protection requirements. The multi-level authentication process and the one-time use of TANs guarantee the highest security standards for donors. The payment system has been certified as a "tested payment system" by TÜV Saarland.
Free installation service for GRÜN spendino customers
For donation organizations that want to use SOFORT Überweisung in their donation forms, offers GRÜN spendino offers a free furnishing service. To set it up, you need to register with Sofortüberweisung, the GRÜN spendino carries out on request.
Send us a message if you want to know exactly how our solutions can support you. We are looking forward to your contact
Contact inquiry