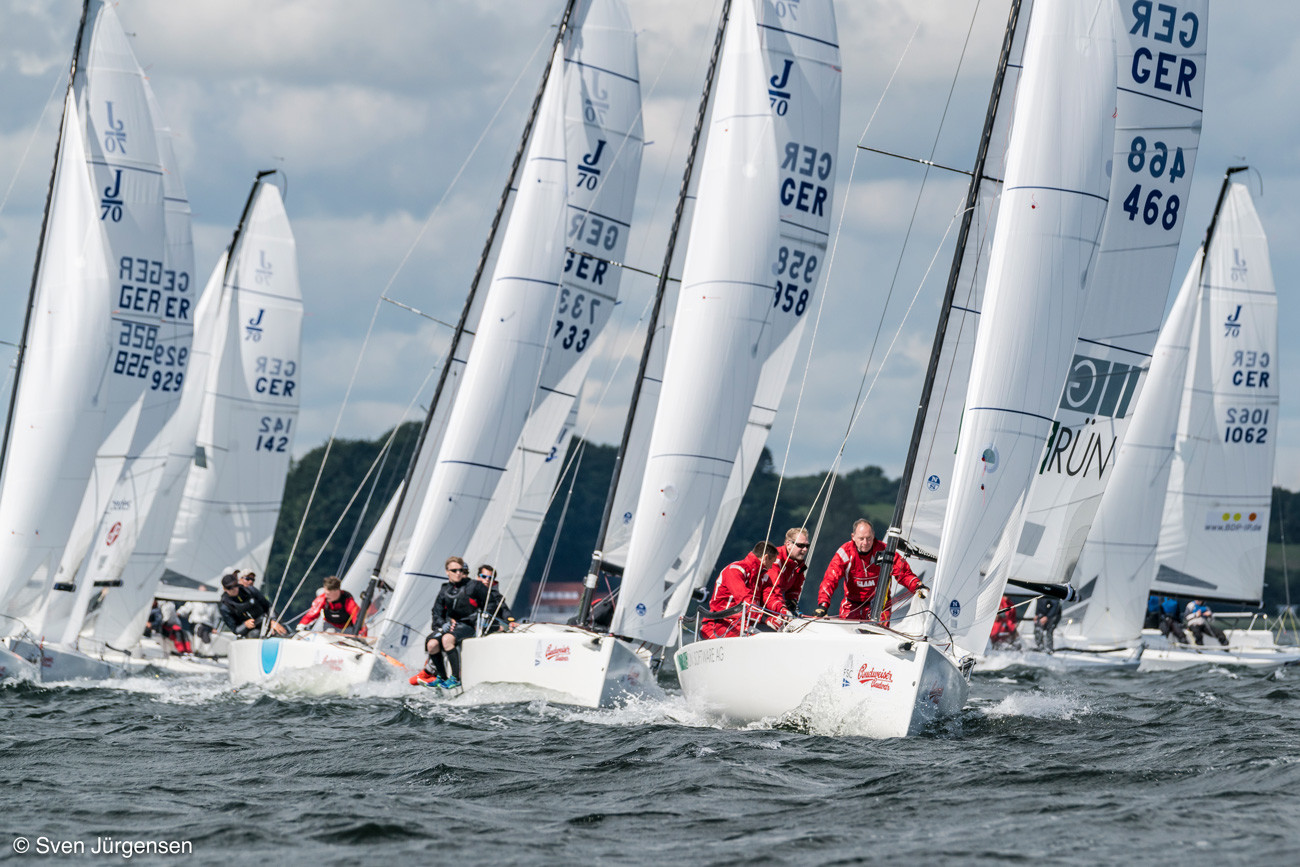 The GRÜN Sailing Team is German Corinthian Champion. @ Photo: Sven Jürgensen
Aachen, October 19.07.2017nd, XNUMX. The Aachen sailing team GRÜN Software AG is the German Corinthian Champion and secured first place at the IDM 2017 at the Flensburg Sailing Association.
A total of 38 starters took part in the IDM 2017 at the Flensburg sailing club. This was proven after eight races Sailing team of the GRÜN Software AG 1th place in the overall ranking and 26st place out of XNUMX starters in the Corinthian ranking.
In the sometimes difficult conditions on the Flensburg Fjord, our team was able to put itself in the limelight against the strong competition from the professional camp. A day's win on day 2 of the series crowned the team's good performance.
So the best conditions for achieving a good result at the upcoming World Cup in Porto Cervo, Italy. The entry list is very impressive: With 175 ships from 24 nations, the largest J / 70 fleet ever to start an event will populate the Costa Smeralda with almost 800 sailors in September.
We congratulate the team of GRÜN Sailing teams to this great success!
Send us a message if you want to know exactly how our solutions can support you. We are looking forward to your contact
Contact inquiry