GRÜN MFplus Support Package 5 with around 100 new features and updates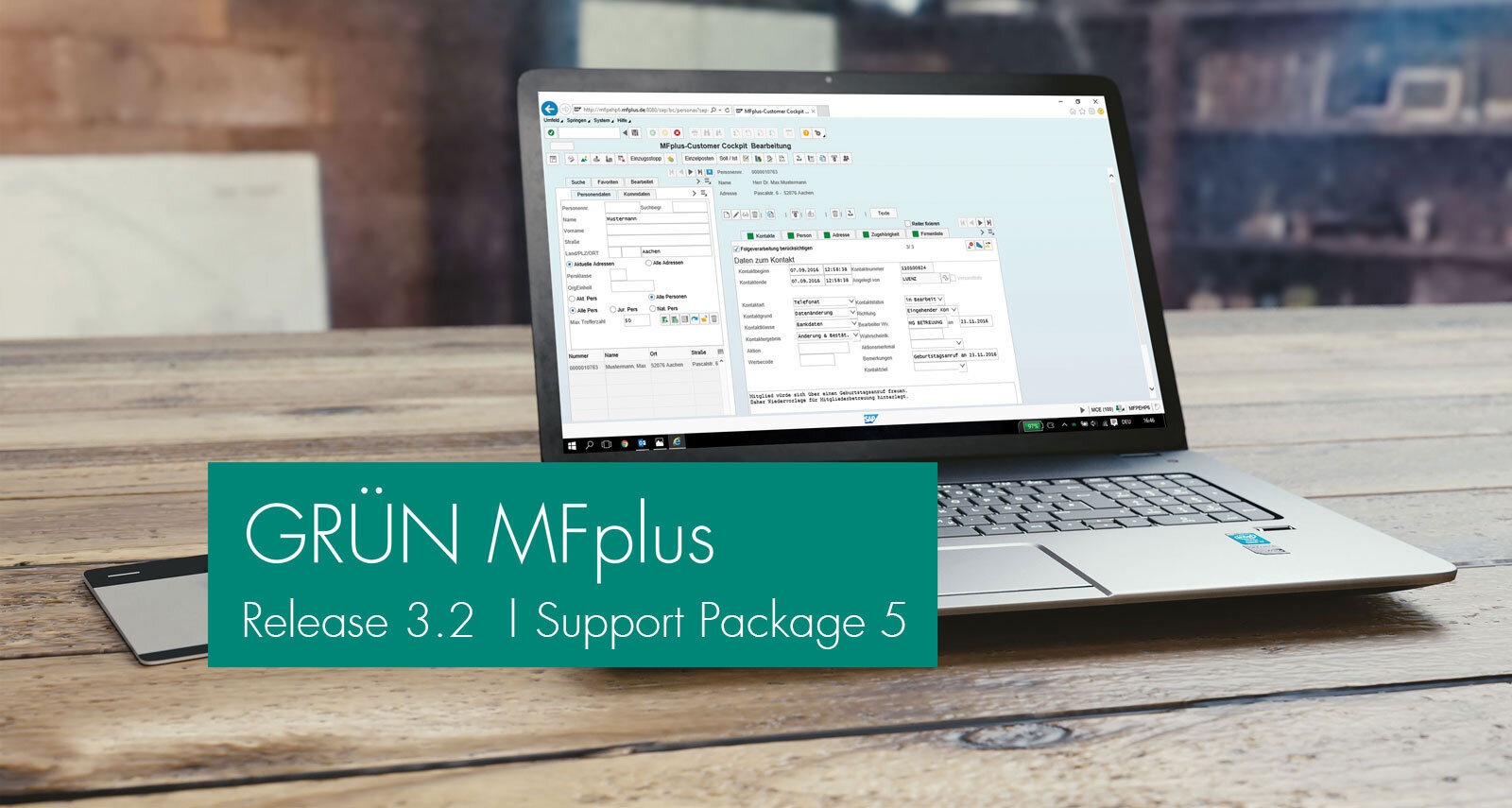 GRÜN MFplus Support Package 5 published.
Aachen, October 24.05.2019nd, XNUMX. For GRÜN MFplus, the SAP industry software for member and donation organizations, became the new Support Package 5 released. This includes around 100 extensions and improvements that are made available to MFplus customers free of charge. The changelog for the new Support Package 5, which is available in the closed customer area of GRÜN inside has been published, lists all extensions and improvements per module.
The highlights of Support Package 5 include, for example, the new group option for contacts, follow-ups and activities. Incoming and outgoing communication is handled in GRÜN MFplus archived on contact. This communication can be created as a resubmission to the contact and also forwarded. What is new is that these can be forwarded to groups. If, for example, there is a query about a donation confirmation, this query can be forwarded to a previously set up group of fundraisers. All group members can view and edit this request. If a request has been marked as processed by a group member, the request is automatically closed for all group members.
Another highlight is the new search tab in the MFplus cockpit. This can be used to search for people, donors or members via previous contacts, such as incoming or outgoing phone calls, letters or e-mails. This makes it possible to call up everyone in the cockpit who, for example, has contacted the organization for a donation confirmation for a specific mailing or a fundraising campaign.
Additional enhancements in the area of ​​data protection were implemented in Support Package 5. New functions have been implemented here, such as a background deletion report for data records whose retention periods have expired and which have been blocked during this period. Customizing for the info report has also been made more flexible and the Robinson list has been expanded so that both internal and external data records can be recorded.
If you are planning to install Support Package 5, our MFplus team will be happy to assist you with any questions or if necessary, if you need to compare SPDD and SPAU as part of the system update.
Send us a message if you want to know exactly how our solutions can support you. We are looking forward to your contact
Contact inquiry