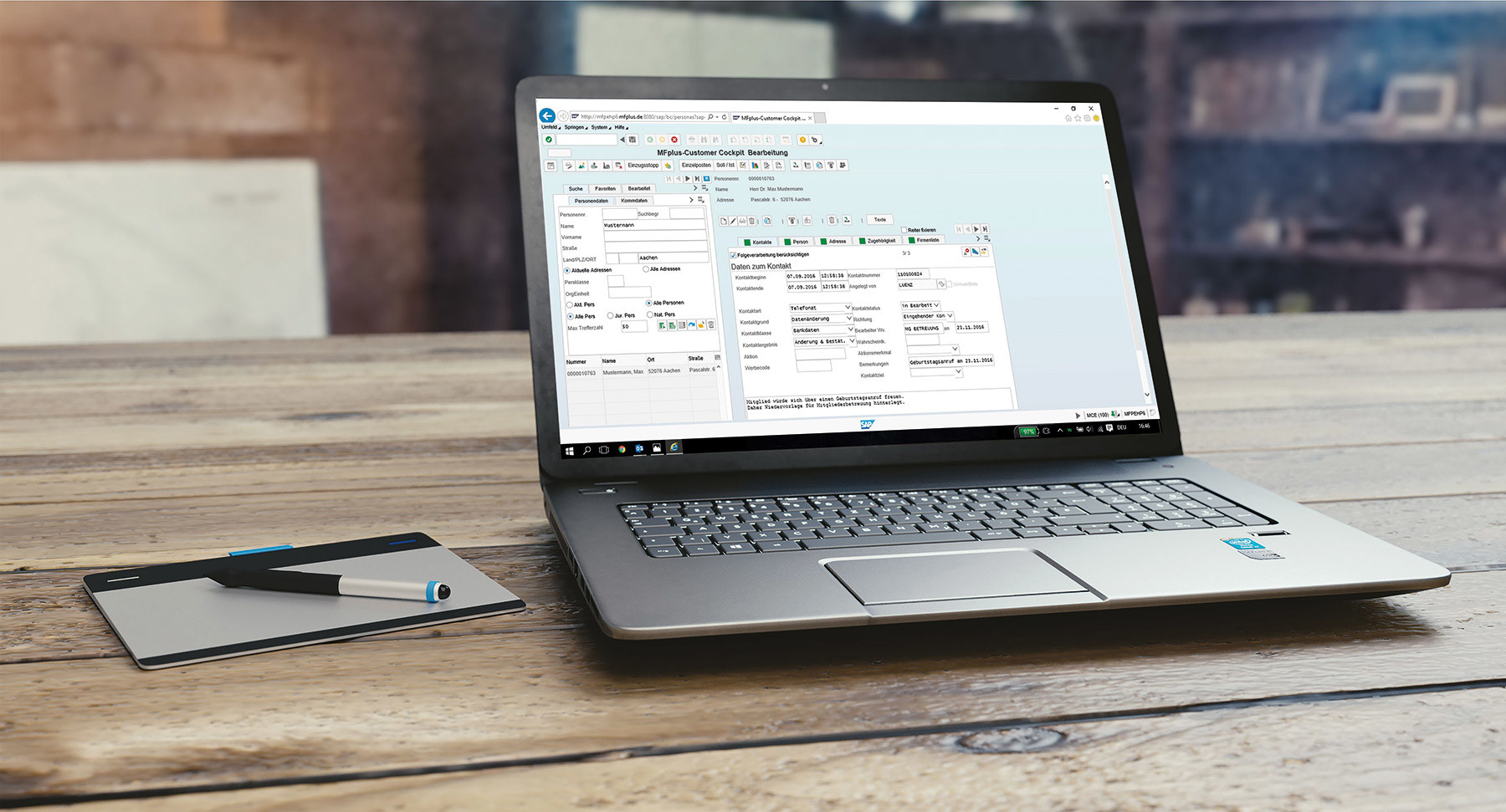 SAP and CRM software for member organizations and fundraising organizations.
Aachen, October 22.01.2015nd, XNUMX. The GRÜN MFplus GmbH & Co. KG became part of the GRÜN Software AG has been transferred so that since January 1, 2015, all employees, business relationships, contracts, rights and obligations have been seamlessly transferred to the GRÜN Software AG as a former 100% limited partner and your future business partner.
The SAP industry software MFplus for GRÜN Group around the GRÜN Software AG. With the complete integration of GRÜN MFplus in the GRÜN Software AG, we also want to underline our strategic commitment to our SAP-based software product for large donation and member organizations as well as universities.
GRÜN MFplus as a SAP partner
A few months ago we took part in the product GRÜN MFplus have signed a new partnership agreement with SAP AG and have been included in the new SAP PartnerEdge program as SAP Application Development Partners.
Send us a message if you want to know exactly how our solutions can support you. We are looking forward to your contact
Contact inquiry