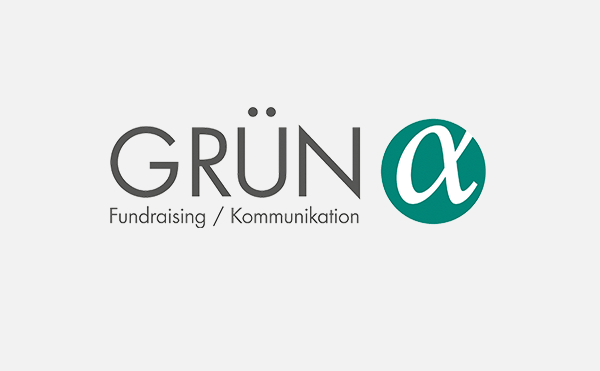 GRÜN alpha is the new fundraising agency of GRÜN Group.
GRÜN alpha GmbH starts as a full-service fundraising agency. Friederike Hofmann takes over the management.
Aachen, October 1.12.2016nd, XNUMX. As of December 01.12.2016st, XNUMX Dr. Oliver Grün as board member of GRÜN Software AG together with Friederike Hofmann the fundraising agency GRÜN alpha based in Aachen.
So far GRÜN as a leading provider of Software solutions for donation organizations known. Customers include numerous well-known aid organizations, associations and foundations.
With the establishment of its own fundraising agency within the group closes GRÜN now a gap in his portfolio: from 01.12.2016 the GRÜN alpha GmbH offers the complete range of services of a full-service fundraising agency - from advice and conception to the operational implementation of fundraising measures and campaigns to evaluation and data maintenance. The accompanying communication as well as the editing and production of journals and magazines is also offered GRÜN alpha
"I am very pleased to have found Friederike Hofmann, an experienced and well-known fundraising consultant, as a partner for our new agency", said Dr. Oliver Grün at the founding. Friederike Hofmann previously worked in various agencies for many years, most recently as the first project manager at Bergmoser + Höller agency. She takes over the management of GRÜN alpha GmbH.
Download press release
Send us a message if you want to know exactly how our solutions can support you. We are looking forward to your contact
Contact inquiry