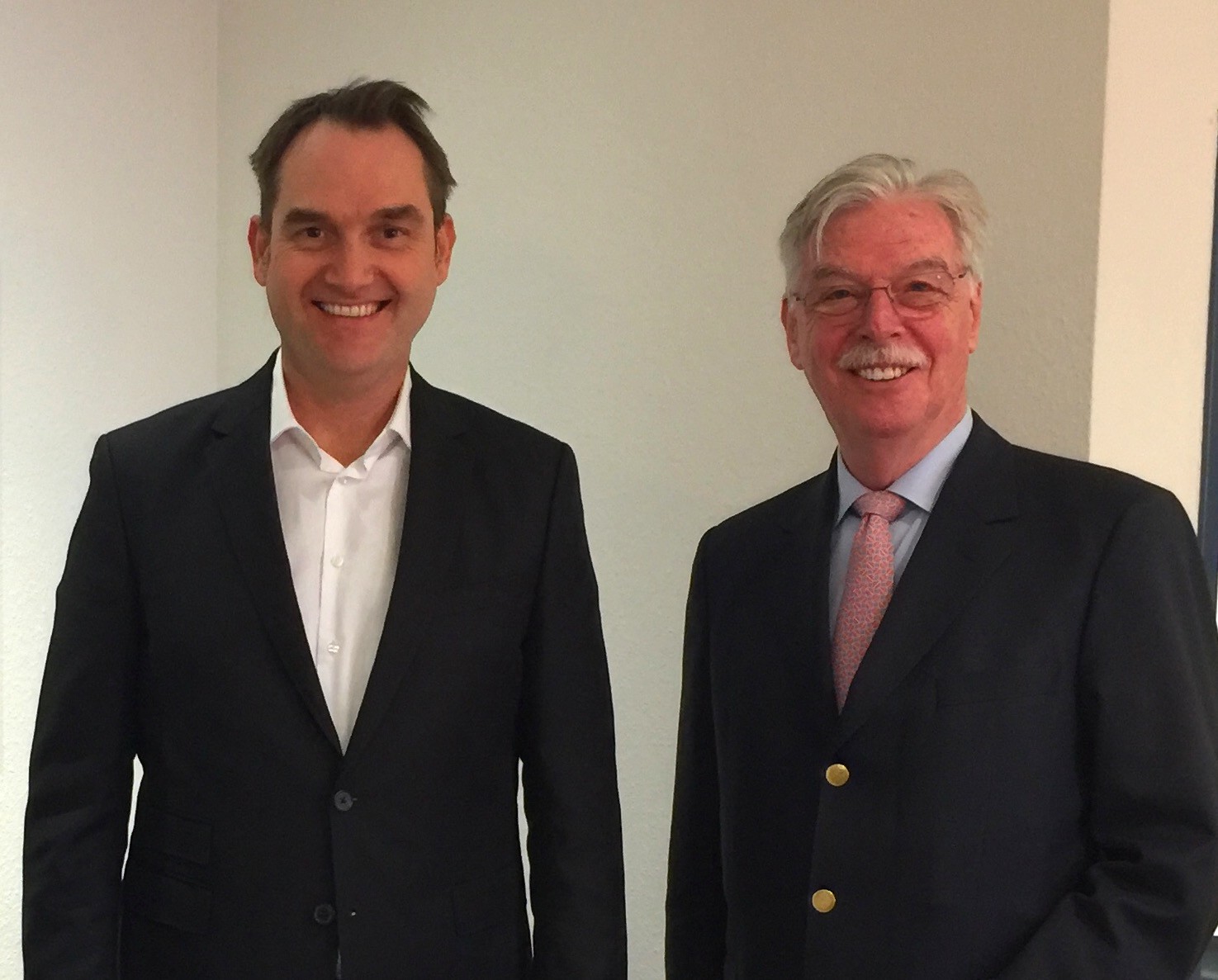 The two managing directors of the VVWB Group: Dr. Oliver Grün (left) and Dieter Philipp (right).
The GRÜN Software AG joins the VVWB Group, the marketing group for the trade. Agency services and digital solutions for the craft are to be developed together.
Aachen, October 06.03.2017nd, XNUMX. The Aacheners GRÜN Software AG, the market-leading provider of industry software, is investing in the Aachen-based Verlag Wirtschaft und Bildung GmbH & Co. KG (VVWB Group).
The VVWB group has supported trade associations, chambers of trade, district trade associations, guilds and craft businesses in marketing with agency services for over 20 years. Services such as website operation or production of customer magazines for craft organizations are bundled in the subsidiary "Agency for Association and Corporate Marketing GmbH", which is called AVU agency is known in the craft. Marketing campaigns for the craft in Germany are run jointly with craft organizations by the Marketing handicraft GmbH offered.
Another AVU project is the trades entrepreneur's card, which has been introduced as an identity card and advantage card at many district craft associations. The business card generates purchasing advantages, simplifies procurement processes and creates competitive advantages for craft businesses.
With the entry of the GRÜN Group, two specialists bundle their core competencies with the common goal of initiating digitization projects in the craft. "The AVU has the knowledge and access to the craft. We want to expand this knowledge with our know-how in the field of software development and digitization and offer our customers and partners additional digital products, "says Dr. Oliver Grün, CEO and board member of GRÜN Software Inc.
"Digitization is more than a trend, we believe it will also have a say in the future in craft organizations. We are therefore pleased to have gained a strong partner for the development of digital solutions in addition to the secure continuation of our proven business, "says Dieter Philipp, founder, co-partner and managing director of the VVWB Group. Philipp will stay with his company and will continue to guide the group in the digitization process.
The location of the VVWB companies on Ritterstrasse in Aachen and all contact persons will remain.
The first joint appearance and first ideas for digitizing the craft are to be presented at CeBIT in Hanover, where the AVU will also be jointly with the GRÜN Software AG will be represented.
Download press release
Send us a message if you want to know exactly how our solutions can support you. We are looking forward to your contact
Contact inquiry