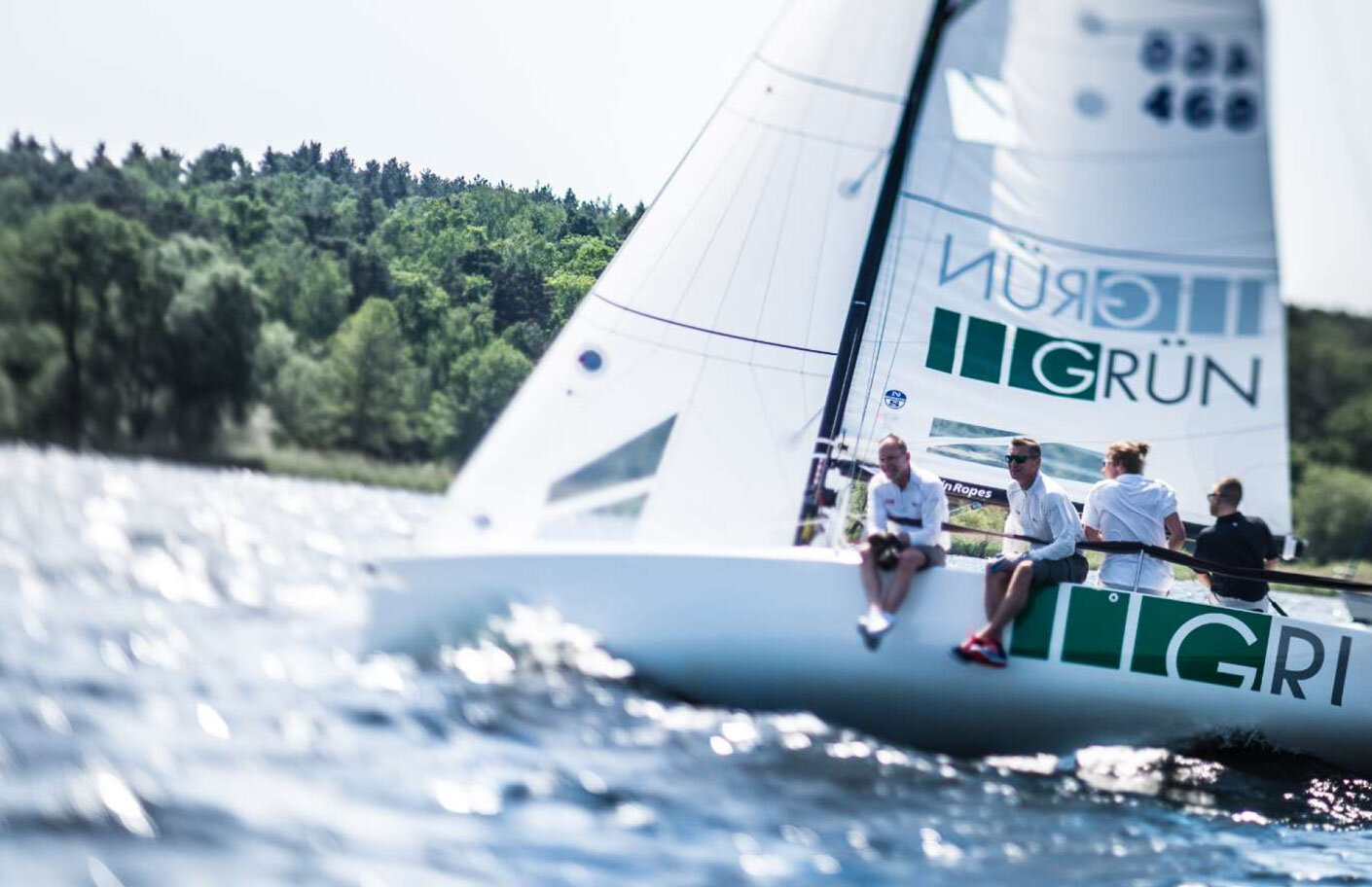 The GRÜN Sailing took part in 2019 sailing regattas in 12.
19.11.2019 The GRÜN Software AG will also be in the coming year 2020 GRÜN Sailing team support as main sponsor. So that works GRÜN Sailing team in the ninth season in the coming year.
Three times Monaco, five times Italy, once Switzerland and three times Germany: 2019 stood for that GRÜN Sailing team overall 12 sailing regattas on. The starting shot was on February 7, 2019 Primo Cup in Monaco. In a 4-week rhythm it continued until the highlight of the season, the European Championship in June 2019 on Lake Garda. 66 ships were already at the start for the pre-regatta. In the end that ended up GRÜN Sailing Team among the amateurs as the second best German team in 13th place. 124 teams from 22 nations came to Lake Garda for the European Championship. Final it could GRÜN Sailing Team prevail as the best crew from Germany with 21st place in the Silverfleet.
This will also be the case next year GRÜN Sailing team take part in several regattas at national and international level. The new season starts in February 2020, then again at the Primo Cup in Monaco.
We wish that GRÜN Sailing team good luck for the coming year.
Send us a message if you want to know exactly how our solutions can support you. We are looking forward to your contact
Contact inquiry