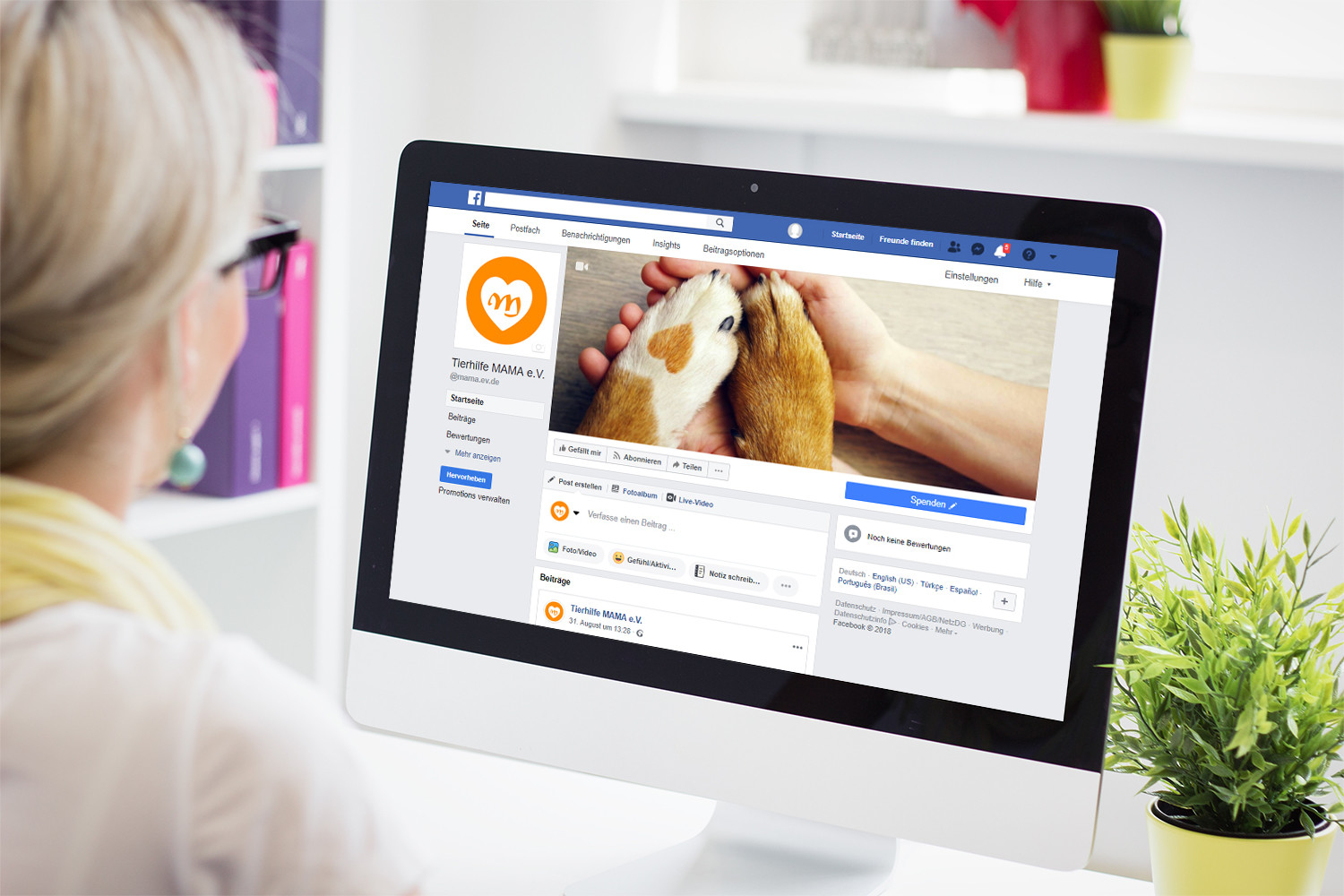 Online donation forms can be linked to a call-to-action button on Facebook.
Vienna, March 23.09.2018, XNUMX. The GRÜN IMB Online donation forms can be easily and conveniently integrated on Facebook. For this purpose, a button (call-to-action button) can be created in your own Facebook channel, which leads potential donors directly to your website.
The button can be created in just a few steps. So that the call-to-action button can add "donate" to the Facebook page, your own Facebook page must first be marked as a non-profit organization. If this has already been done, the call-to-action button can be set up.
Set up donation button:
On the right of your Facebook page, just below the cover picture, click on "+ Add button". In the next window you will be shown in different categories which button functions are available for selection.
Determine which online donation form the visitors should be redirected to by clicking the donation button. The function of the button and the stored destination URL can of course be changed at any time.
Click the "Website link" button and copy the target URL into the input field. "Save" the entry and finish setting up your donation button with "Done". User tip: To keep the donation button on your Facebook page exciting, you should change the fundraising campaign on a regular basis. In this way, the button remains interesting for loyal Facebook fans. You can collect occasional donations or find new groups of donors for a current fundraising campaign.
Analysis of the donation button
The finished donation button will now appear on the right under the cover picture of your Facebook page. You can track the success of your call-to-action button "donate" on Facebook and evaluate it continuously. Facebook offers a free data analysis with the integrated platform "Insights". You can track the number of people who are directed to your campaign website via the donate button. The evaluation of the data according to demographic characteristics and insights into the interests of your target group can help you to better understand potential donors on Facebook.
Send us a message if you want to know exactly how our solutions can support you. We are looking forward to your contact
Contact inquiry