Market leading membership management
GRÜN VEWA
---
Membership management functions
---
Supplemented by CRM modules, distributors and committee management through to business intelligence supports you GRÜN VEWA in digitization. Our industry software makes the holistic approach GRÜN VEWA for the central management solution for Member organizations.
Automate the joining of a new member
Create individual processes using the Process Automation Manager
Learn more
Software to manage your members
---
GRÜN VEWA is the ideal software for managing your members. Several address masks are available in VEWA to register new members. GRÜN VEWA supports you optionally with the data entry. Using the add-on module "Address Quality", auto-completion suggests suitable names based on the letters typed in.
Membership contributions can be made through the Membership Fees in GRÜN VEWA can be created and managed. Basic contributions from your association, admission fees or other contributions can be easily and conveniently created and managed here. GRÜN VEWA allows different ways to calculate contributions. The simplest contribution scheme is a fixed annual fee, which can optionally be staggered according to regular memberships, student contributions or other benefits.
Companies are often members of associations. Separate address masks are also available for entering companies. A classic association structure usually has several contact persons who are easily recorded and assigned in VEWA.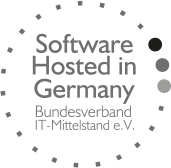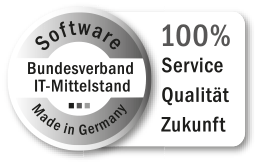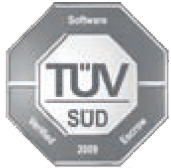 Customer

Platform

for

customers

and

interested persons
Customer platform we offer all customers and interested parties free access to exclusive Video Tutorials and Product innovations on. In short videos with audio, we show you the functions of our software solutions. The documentation, Best Cast examples and software versions can also be accessed here. The customer platform also serves as a ticket system for VEWA customers.
Register for free