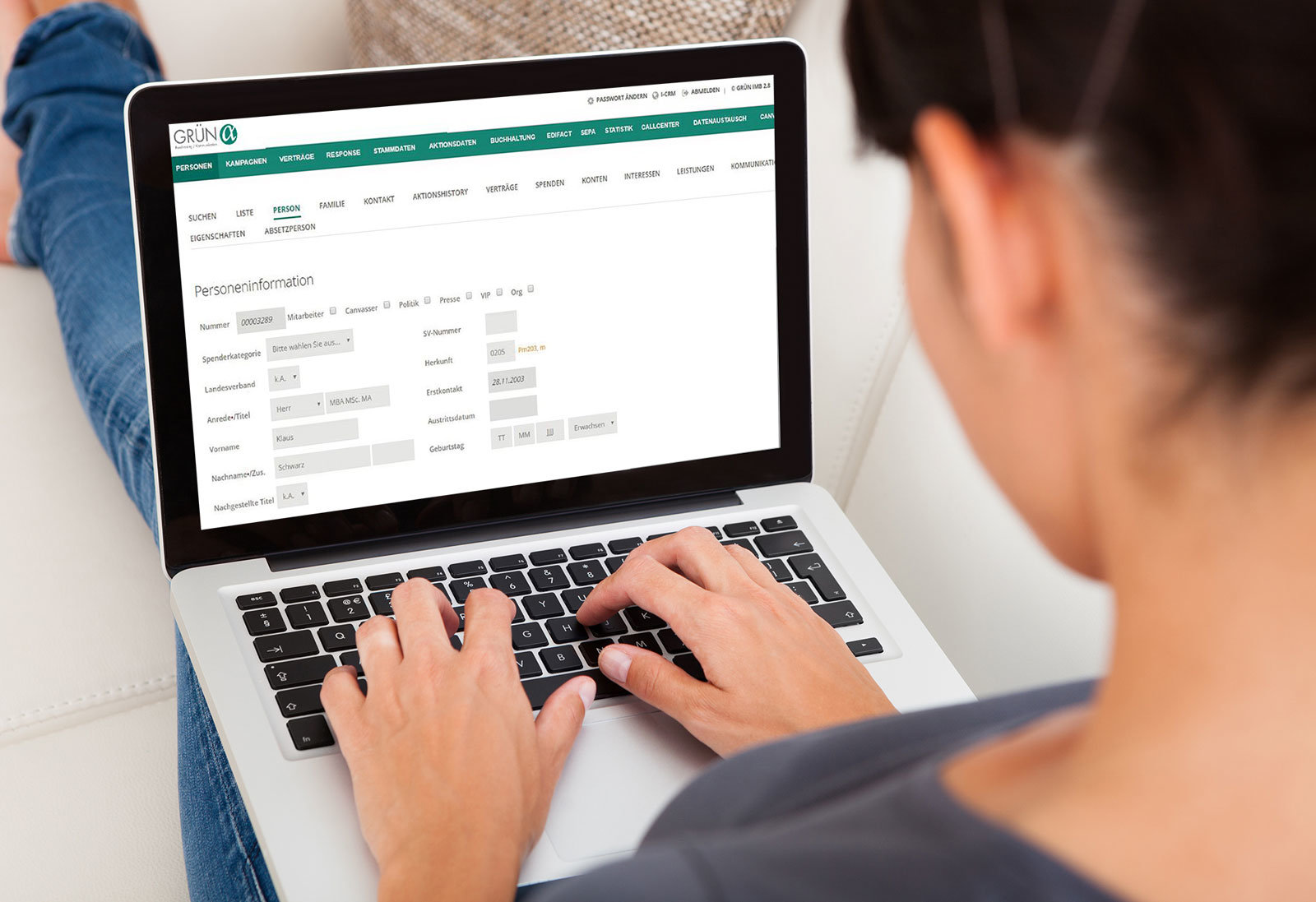 GRÜN alpha LASSIE is the new online donation management system for entry into digital fundraising.
Fundraising agency GRÜN alpha with online donation management. GRÜN alpha LASSIE as an entry-level solution for digital fundraising. Hosting in the GRÜN App cloud.
Aachen, October 01.03.2018nd, XNUMX. The to GRÜN Group belonging agency GRÜN alpha supports associations, foundations and aid organizations in an advisory and operational manner in fundraising. The fundraising agency is now expanding its offering to include an online solution for digital donation management. "With GRÜN alpha LASSIE let's close a gap in the German donation market. 100% online, anywhere and anytime access to donor data. No installation, no license costs, just a monthly fee for the duration of use, "summarizes Joachim Sina, Head of Fundraising at GRÜN Group together the benefits of online donation management for small and medium-sized donation organizations.
The online donation management GRÜN alpha LASSIE is simple online software and is based on the successful donation campaign software GRÜN IMB of the GRÜN Software AG. Now the modular online software is being sold under its own name in a reduced version as "GRÜN alpha LASSIE "is ​​also offered in Germany. A major plus point of the online solution is the simple and intuitive operation via a web browser.
"Conventional software solutions for professional fundraising are often too expensive for smaller organizations in Germany," says Friederike Hofmann, managing director of GRÜN alpha. "With GRÜN alpha LASSIE opens up completely new opportunities for small foundations and associations. "
The standard version of GRÜN alpha LASSIE includes a professional person and donation management, in which, for example, contact details and donation statistics can be accessed and sponsorships can be managed. Thanks to the wide range of functions GRÜN alpha LASSIE is also individually adaptable and expandable. Additional modules such as automated campaign management or a SEPA direct debit are optionally available. Thanks to the available interfaces, online donation forms or accounting systems can also be connected directly.
The donor data from GRÜN alpha LASSIE will be in the GRÜN App Cloud hosted according to German data protection regulations. All data is transferred to the Aachen data center via secure SSL lines.
Download press release
Send us a message if you want to know exactly how our solutions can support you. We are looking forward to your contact
Contact inquiry