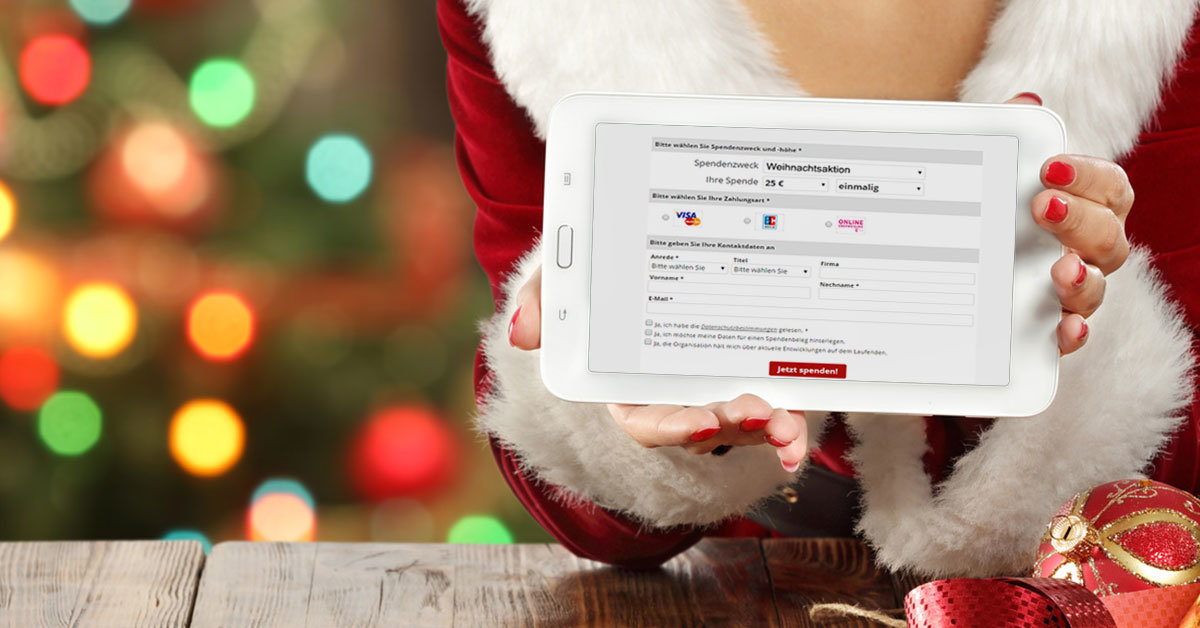 Collect online donations and use the contemplative pre-Christmas season - with GRÜN spendino
Aachen, October 30.10.2015nd, XNUMX. Collect donations online and take advantage of the contemplative pre-Christmas season GRÜN Spendino, as an expert in online fundraising, is certain to be a reliable partner.
To make it easier for you to get started and to get started now, there is from GRÜN spendino a great Christmas offer: If you take out an online fundraising package by 30.11.2015, we're giving you the Setup fee of € 100!
More donations! Less work with GRÜN spendino?
With GRÜN spendino it is very easy to encourage your website visitors to donate. You will have yours within 3 minutes individual donation form or a donation button, and you can embed everything on your website using HTML code. You're ready to go! Because our motto is: More donations! Less work. And all of this from € 25 per month, without any transaction costs.
Pass the donation form on to partners and sponsors or simply embed it on Facebook.
About our Cockpit, the donor management in GRÜN spendino, you always have a look at your current donation statistics in real time. All over. Because at GRÜN spendino is a web-based donation software that does not require any installation and can therefore be accessed anywhere.
Fundraising via SMS
By the way: We are not only your partner in matters of online fundraising, we are also happy to support you with it Fundraising via SMS! After you've set up your keyword, you're ready to go. Here, too, you can keep an eye on the current donation status via the cockpit. By using the official charity short code 81190 show the seriousness of your organization. That makes the potential donor feel good. You will receive our SMS solution from 25 € per month.
So get started today! We are happy to assist you partner@spendino.de to disposal. Or just give us a free call Monday - Friday, 9 a.m. to 17 p.m.: 0800 00 44 5 33.
We look forward to supporting you in your good cause!
Send us a message if you want to know exactly how our solutions can support you. We are looking forward to your contact
Contact inquiry