Oliver Grün appointed to the Digital Economy Advisory Board in North Rhine-Westphalia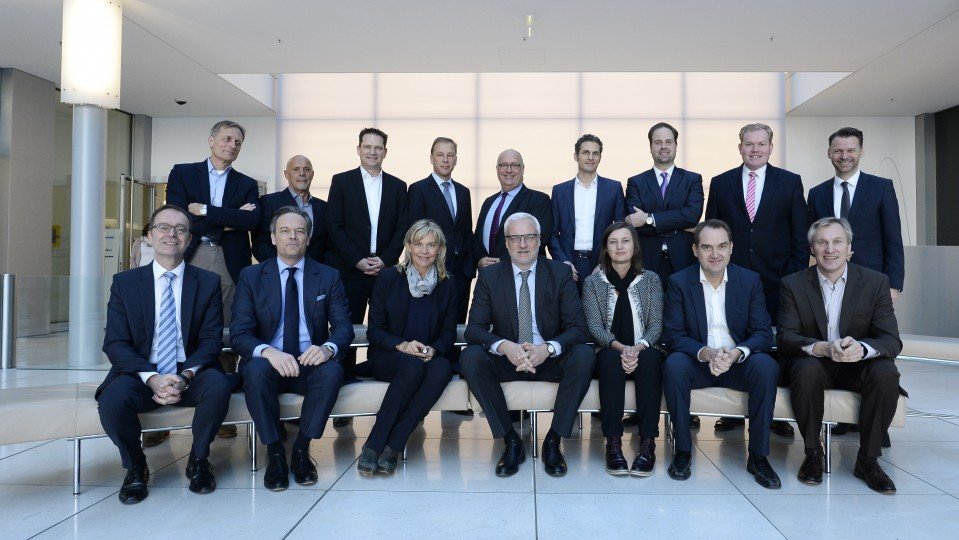 The Advisory Board for the Digital Economy NRW meets in a new composition. Photo: MWEIMH NRW / Roberto Pfeil
Aachen, October 19.01.2017nd, XNUMX. Dr. Oliver Grün, President of the Federal Association IT-Mittelstand eV and CEO of GRÜN Software AG, was appointed by NRW Minister of Economic Affairs Garrelt Duin in the Advisory board digital economy NRW called. The advisory board will be constituted in a first meeting on January 19.01.2017, XNUMX in Düsseldorf with the participation of Grün and will deal with the framework conditions of the digital economy and improve them in a sector-oriented manner. "I am very much looking forward to this new task and I feel honored to be able to represent medium-sized digital interests at the state government," said Grün about his appointment. "In order to quickly drive a successful digital transformation in NRW, we must now work together with our forces. The digital middle class can make an important contribution to this. "
The advisory board is made up of representatives from the areas of corporations, small and medium-sized enterprises (SMEs), start-ups, venture capital, science and multipliers from clubs and associations. Its members will discuss the challenges and opportunities of digital change for the North Rhine-Westphalian economy. In addition, the interfaces between industry, SMEs, startups, the financial world and universities are to be improved and the funding instruments are to be further developed. Grün's appointment is for an advisory period of 12 months. During this period, a total of three meetings of the Advisory Board of the State of North Rhine-Westphalia are planned.
The expertise of medium-sized IT companies as an enabler of the digitization of the economy is also in demand nationwide. Last month, the Politics & Communication editorial team put Grün on the list of around 100 most important players in digitization in Germany.
Send us a message if you want to know exactly how our solutions can support you. We are looking forward to your contact
Contact inquiry