Oliver Grün President of the Bundesverband IT-Mittelstand eV for three more years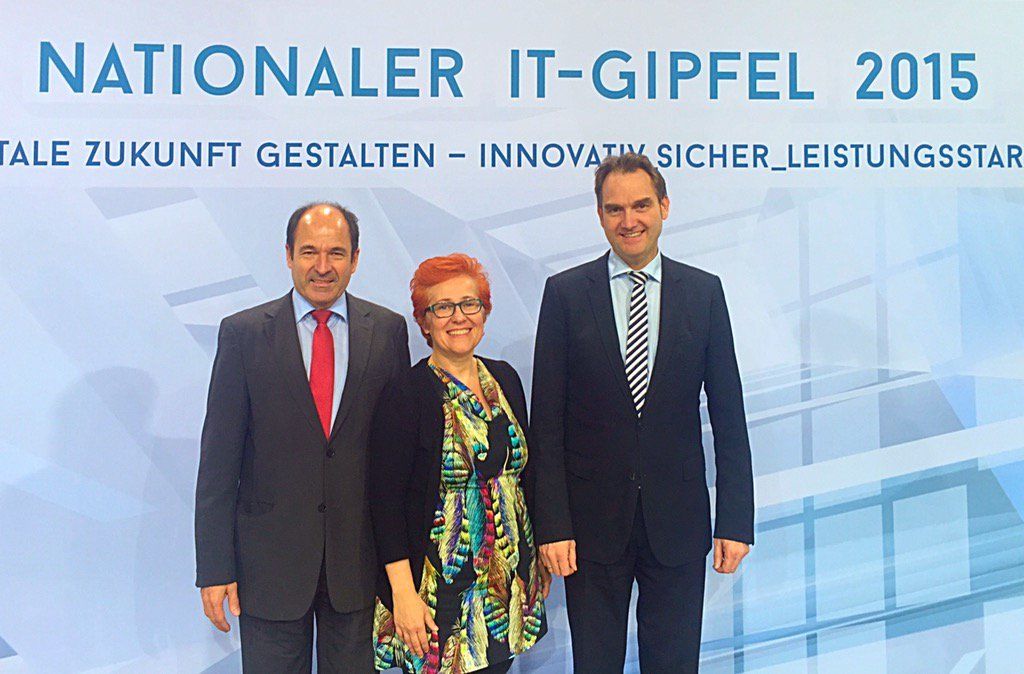 Dr. Oliver Grün (right) was re-elected President of the Bundesverband IT-Mittelstand eV (BITMi) during the general meeting.
Aachen, October 18.11.2015nd, XNUMX. Dr. Oliver Grün, Board Member and CEO of GRÜN Software AG, was appointed chairman of the for three more years at the general meeting on November 17, 2015 Federal Association of IT SMEs (BITMi) confirmed.
In addition to the re-election of President Oliver Grün and Vice President Martin Hubschneider (CAS Software AG) now strengthens Andera Gadeib (Dialego Ltd) for the first time the board in the fields Young IT and Entrepreneurship. Andera Gadeib has been active in the IT industry for years, for example on the advisory board Young digital economy from the Federal Ministry of Economics, is committed to the digitization of society and in particular to women entrepreneurship.
Over the next three years, the board will work together to promote the interests of medium-sized IT companies. Thematically, the focus will be on the development of a digital European single market and the role of medium-sized IT companies as enablers of digitization. "The digital change can and must be shaped. As an IT medium-sized company, we will provide significant impetus for this, "the three board members agree.
Official press release
Send us a message if you want to know exactly how our solutions can support you. We are looking forward to your contact
Contact inquiry