Oliver Grün re-elected as President of the European DIGITAL SME Alliance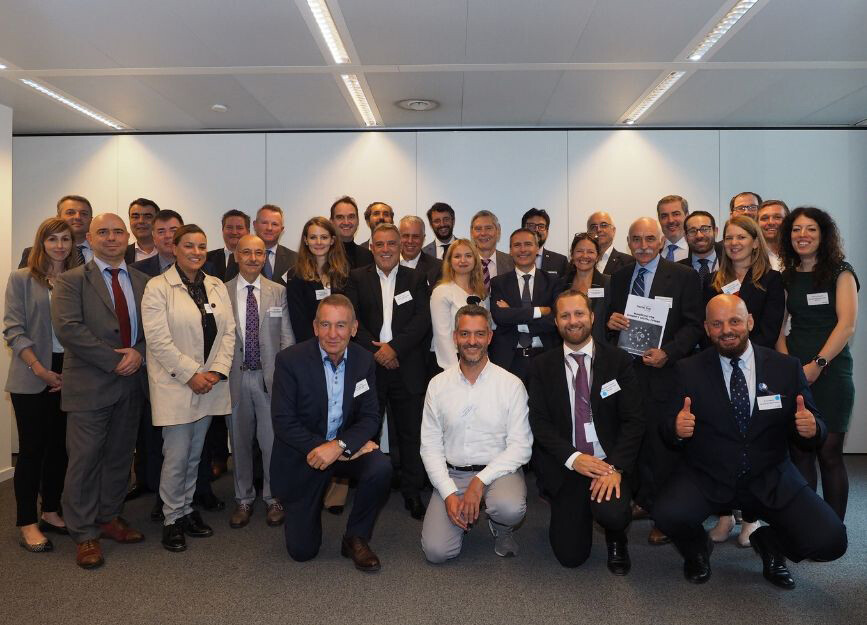 Participants in the General Assembly in Brussels.
Aachen, October 13.09.2019nd, XNUMX. For the third time in a row it was Dr. Oliver Grün, Board Member and CEO of GRÜN Software AG, as President of European DIGITAL SME Alliance re-elected. At the General Assembly, which took place in Brussels on Wednesday, September 11, 2019, the members of the European Association unanimously confirmed him in his office. Green, who was first elected in June 2015, will hold the position until the end of the current electoral term in 2021.
"A shortage of skilled workers, unfair taxation and an underdeveloped infrastructure are problems for which there is urgent need for action at European level. That is why I am happy to accept the presidential mandate again to continue helping to regain our digital sovereignty. For us Europeans it is time to invent our future before others do it for us! "
The European DIGITAL SME Alliance is the largest association in Europe for small and medium-sized IT companies. The association currently has members in 19 countries and represents more than 20.000 SMEs from national and regional SME associations across Europe. One focus of the association's activities is the implementation of measures at European level and the treatment or deepening of topics that are of general interest to European SMEs, for example in the form of training programs or seminars. In addition, the European DIGITAL SME Alliance represents the interests and positions of association members on specific problems vis-à-vis the organs of the European Union.
Send us a message if you want to know exactly how our solutions can support you. We are looking forward to your contact
Contact inquiry