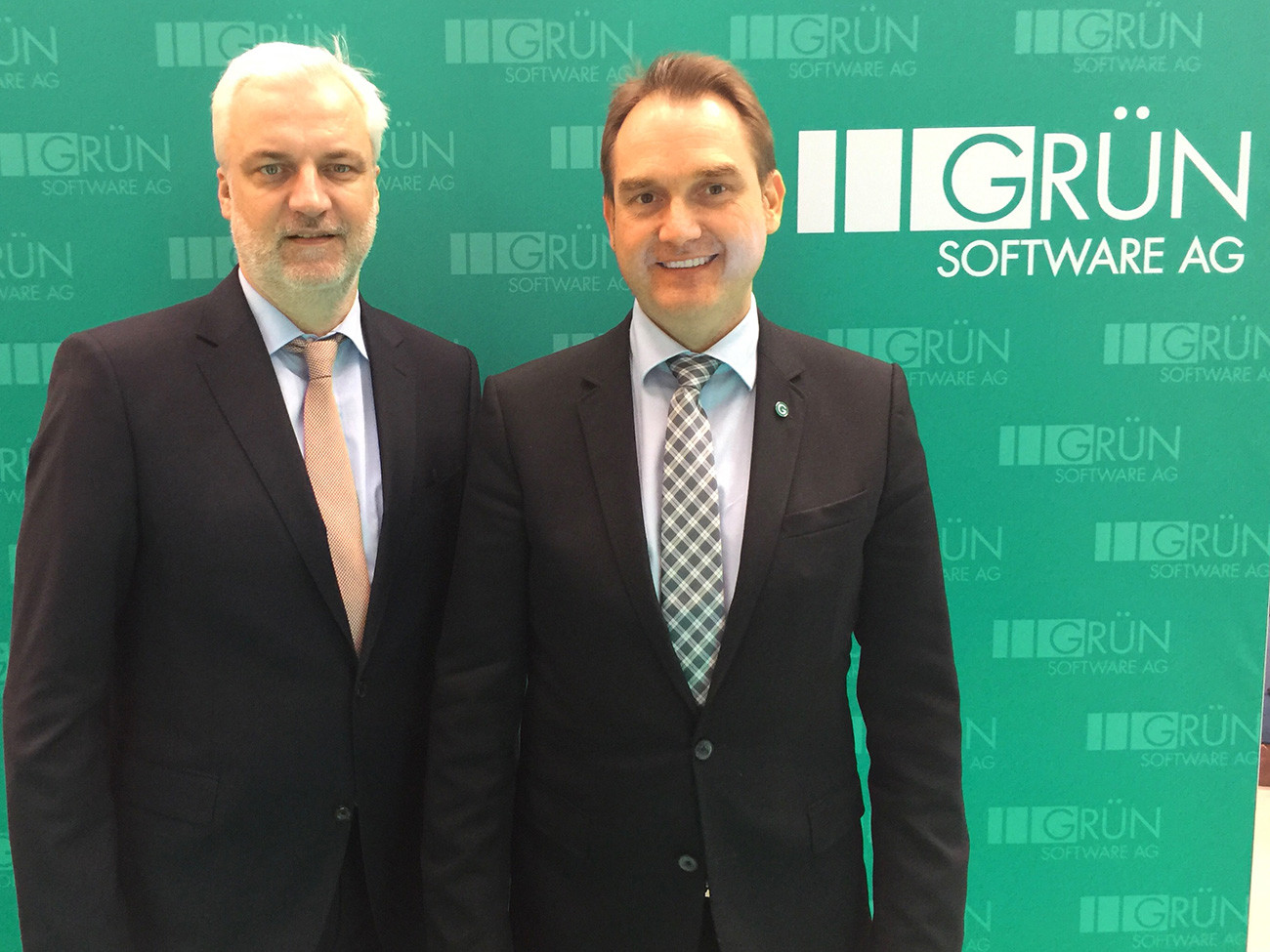 NRW Minister of Economic Affairs Garrelt Duin visits GRÜN Software AG
Aachen, October 24.03.2016nd, XNUMX. Garrelt Duin, Minister of Economic Affairs of North Rhine-Westphalia, has the GRÜN Software AG visited and informed about our solutions. In a conversation with Dr. Oliver Grün, Board Member and CEO of GRÜN Software AG, at CeBIT he was able to gain insights into the functions and possibilities of GRÜN VEWA6, our market-leading software for member and donation organizations.
In a live demo of the GRÜN ZICOM5 app Grün then showed the Minister of Economic Affairs how the manual booking of working times via an innovative smartphone app is no longer necessary. The app uses the geofencing function of modern smartphones and automatically logs out, in or out, depending on the user's movement profile. Thanks to the digital transformation of the whereabouts of employees, fully automatic, operator-free recording of working times is made possible.
Finally, Grün discussed the Aachen initiatives at one with the Minister of Economic Affairs Digital NRW hub as well as the event Aachen 2025, where the Aachen software company is a co-initiator or supporter.
Send us a message if you want to know exactly how our solutions can support you. We are looking forward to your contact
Contact inquiry