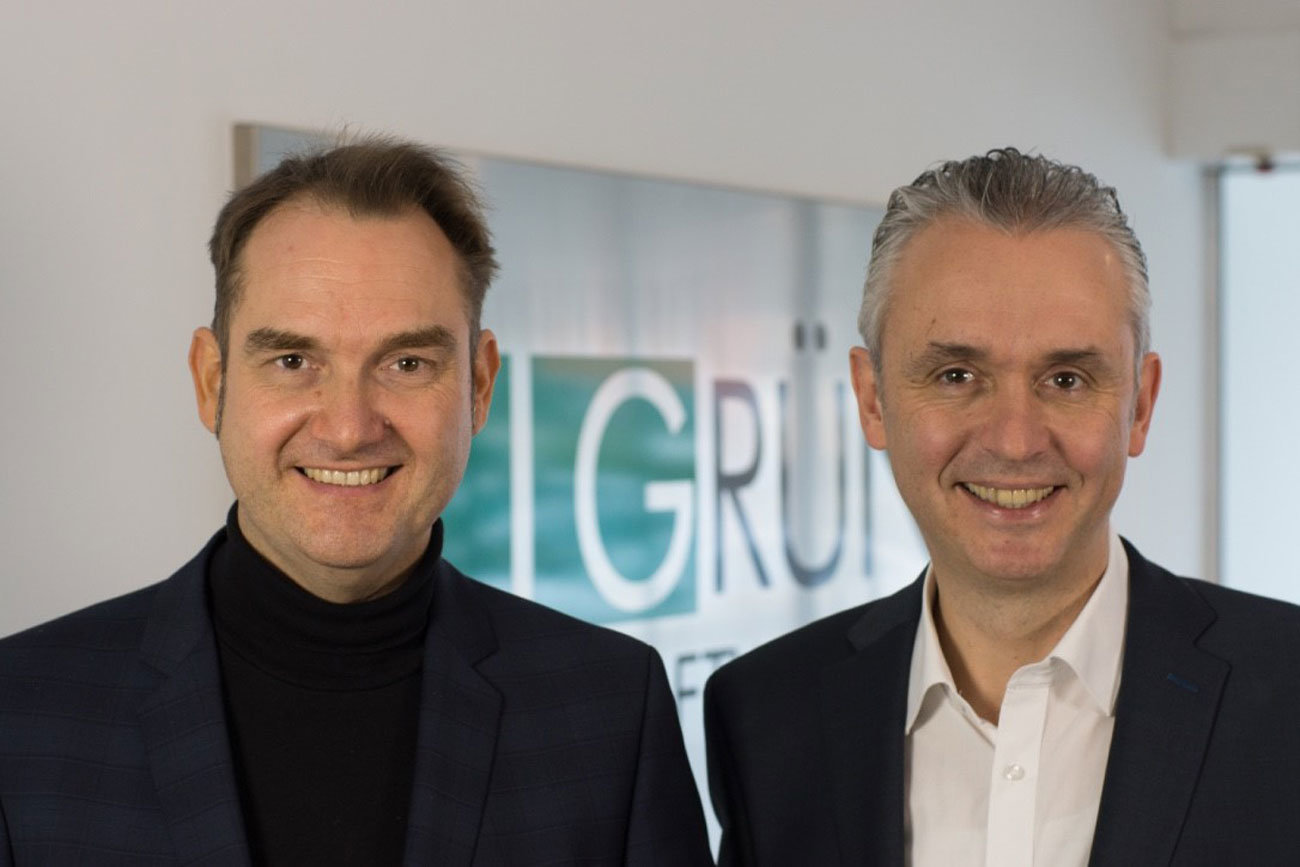 Dr. Oliver Grün (left), board member and CEO of GRÜN Software AG is pleased to announce that Joachim Sina (right) is a fundraising expert in the GRÜN-Group welcome.
Joachim Sina develops fundraising skills GRÜN.
Aachen, October 1.12.2016nd, XNUMX. Since December 01.12.2016st, XNUMX Joachim Sina has been "Head of Fundraising" for the GRÜNCorporate group. Before that, he was managing director of Bergmoser + Höller Agency, a nationwide fundraising agency, for six years. GRÜN is the market leader in the field Software for donation organizations.
"We created this new function in order to bundle the fundraising competence of our group and to develop it further in the interests of our customers. We are pleased that we were able to inspire a consultant like Joachim Sina for this vision " Dr. Oliver Grün, Board Member and CEO of GRÜN Software AG on the announcement of the personnel.
"Mr. Sina has around 25 years of experience in fundraising and communication," continues Grün. "He has our complete confidence and will help us to develop more fundraising expertise in our company. At the same time, he can strategically advise and support the donation organizations from our large customer base. "
Joachim Sina: "I'm really looking forward to the new task and the opportunities that open up to me as a fundraising head GRÜN Offer. I don't know of a better framework for this than that of the cross-product GRÜNFundraising network. And by the way, not a more personable one. "
With the GRÜN Fundraising network establishes the GRÜN Group as a competent contact for all questions about the digitization of fundraising. With the technological foundation of the four software solutions (Intelligent marketing base for non-profit organizations, GRÜN VEWA and GRÜN MFplus) as well as the service offers of the Business Process Outsourcing, giftGRÜN as a digital agency and GRÜN alpha as a fundraising agency that is GRÜN Fundraising network the holistic partner for donation organization.
Download press release
Send us a message if you want to know exactly how our solutions can support you. We are looking forward to your contact
Contact inquiry