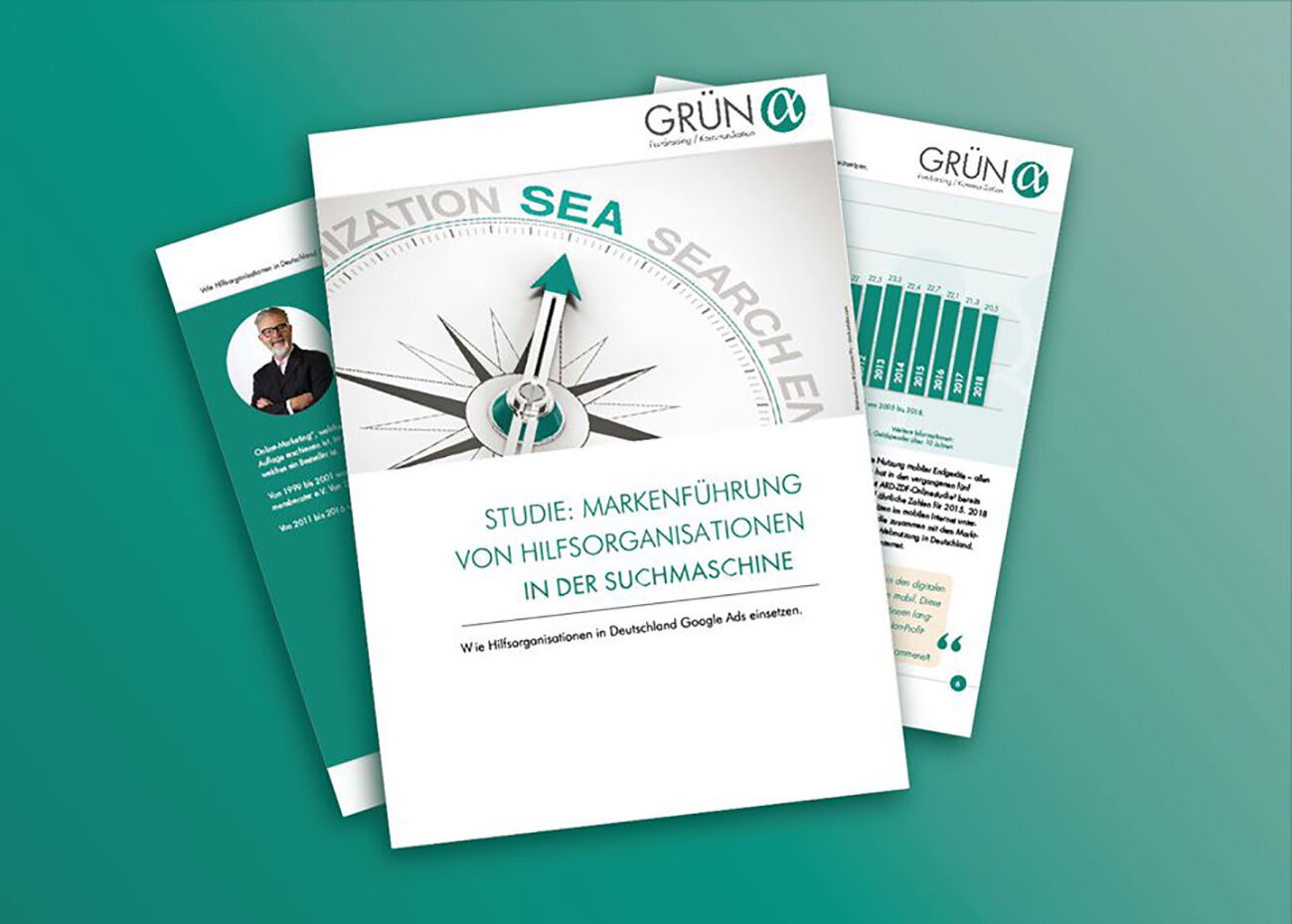 The fundraising agency GRÜN alpha has published a study on digital branding by aid organizations.
Aachen, October 01.07.2019nd, XNUMX. "How aid organizations in Germany use Google Ads" is the subject of a study by our fundraising agency GRÜN alpha created. For this novel study, digital brand management was examined in the search engine of 51 aid organizations. Among other things, it is about how intensively organizations use keyword advertising in principle and to what extent organizations place Google ads on their own brand names or those of their competitors. "Digital marketing is becoming more and more important. In the future, active digital brand management will also be decisive for success for aid organizations, "explains GRÜN alpha Managing Director Joachim Sina.
The results of the study are extremely interesting: around a third of the aid organizations surveyed that use keyword advertising book at least one brand name from a competitor aid organization and thus opt for an active attack. At the same time, however, it turns out that hardly any aid organization is able to meet the increased quality requirements of Google Grants and thus has to leave the free advertising volume of around USD 100.000 annually unused.
Send us a message if you want to know more about our references. We are looking forward to your contact.
Contact inquiry