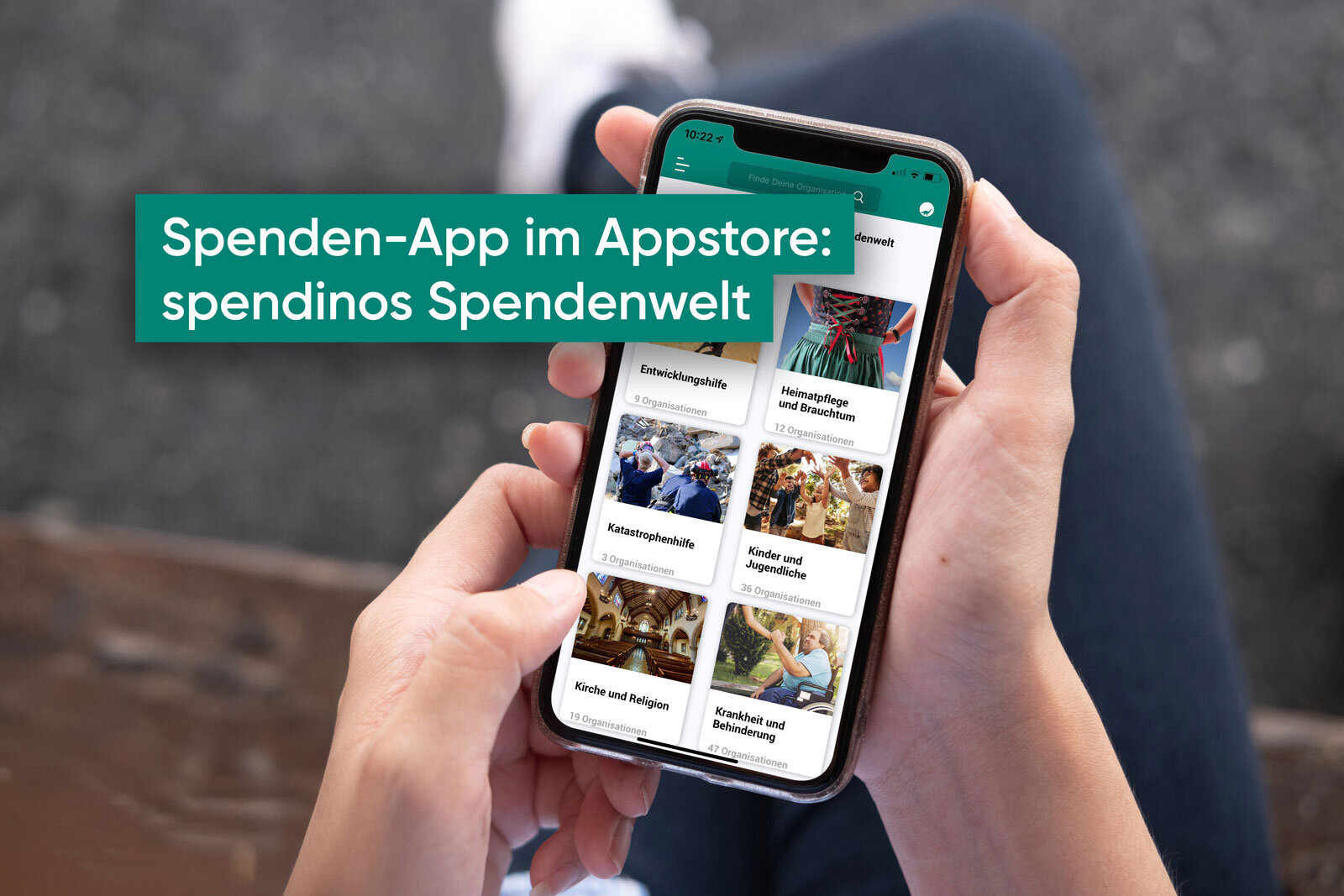 The new, free app for donors: GRÜN spendinos donation world.
Finally, donate quickly and easily via the new smartphone app "spendinos Spendenwelt". Around two hundred donation organizations sorted into twelve fundraising categories. Available free of charge for iOS and Android.
Aachen, October 26.11.2020nd, XNUMX. GRÜN spendino, the online fundraising solution of the GRÜN Software Group, has with spendinos donation world released a new, unique smartphone app for donors. The app allows donors to donate quickly and easily using their smartphone. The app is free and stands for iOS and Android is available for storage, management and analysis.
In the run-up to Christmas in particular, many people want to support non-profit organizations with a donation. With the new, unique donation app from GRÜN Spendingino has never been easier than ever: the app lists around two hundred donation organizations that are exclusively recognized as non-profit, which are sorted according to known donation topics. So if you want to donate specifically for "disaster relief", "churches and religion" or "art, culture and education", you will find an overview of donation organizations that are committed to the respective topic in spendino's Spendenwelt. Of course, a direct search and an individual favorites list are also available. In the detailed view of the organization you can find general information as well as direct contact options.
But above all, the app offers the opportunity to support the organization with just a few entries with a direct donation. The advantage for the donor: After they have registered once in the donation app, further donations can be made at any time. The app saves the donor data locally, so that further donations are possible without having to enter your personal data again. At the same time, the donor can view the donation history at any time to see which donations he made when and to whom. After registration, all donations made with the same data using an online donation form are also listed there GRÜN spendino made.
Send us a message if you want to know exactly how our solutions can support you. We are looking forward to your contact
Contact inquiry