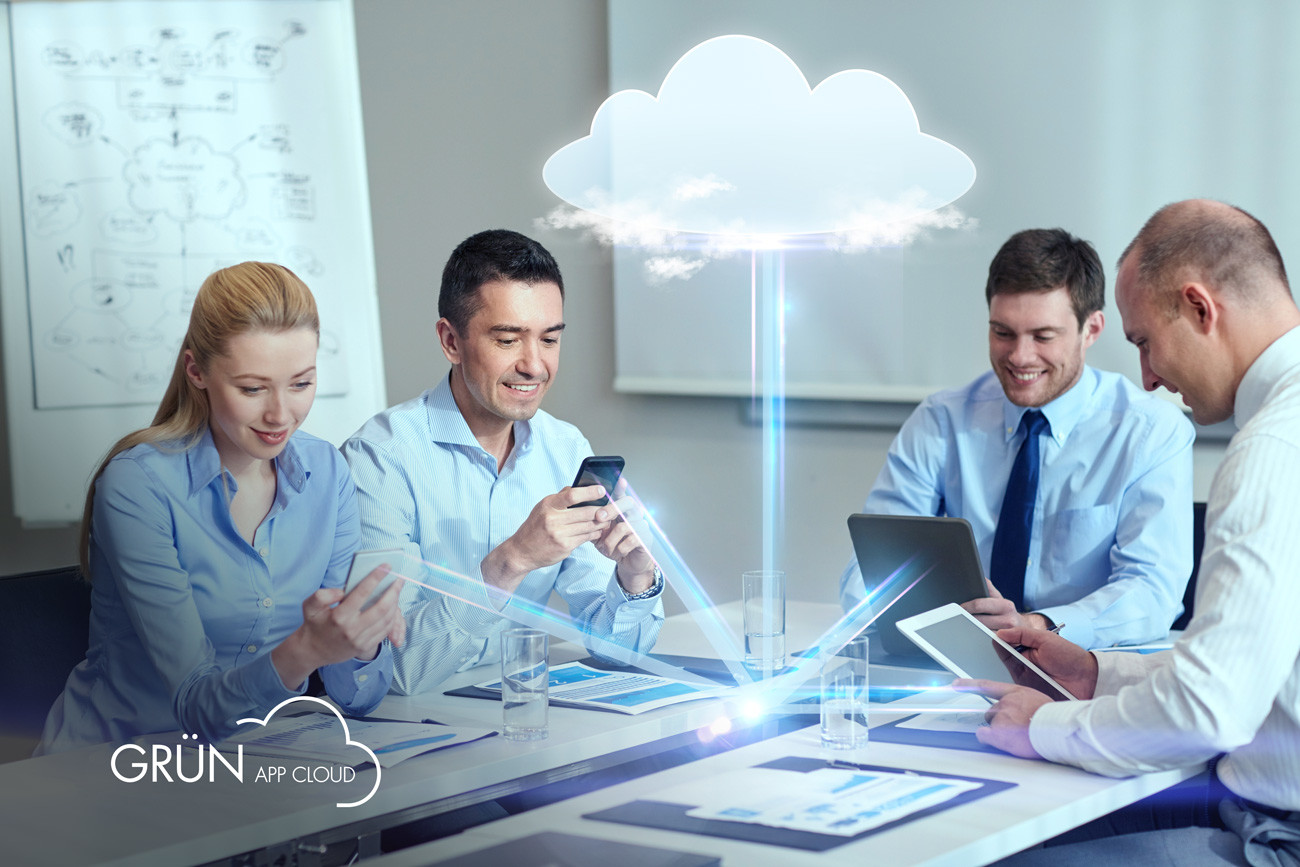 The GRÜN App Cloud paves the way GRÜN-Customers the way to digitization.
GRÜN App Cloud supported GRÜN-Customers in the digital transformation. German data center in Aachen guarantees the security of sensitive customer data.
Aachen, October 01.03.2017nd, XNUMX. The GRÜN Software AG, Provider of market-leading industry software, offers its customers the option of all GRÜN-Solutions straight from the new GRÜN Use the App Cloud via the Internet.
The GRÜN App Cloud supported GRÜN-Customers in the digital transformation of their IT infrastructure. By outsourcing software operations to the GRÜN-Data center, IT is becoming more flexible and scalable. Resource problems are a thing of the past, as the GRÜN App Cloud as Infrastructure as a service (IaaS) can be flexibly adapted as required.
The GRÜN App Cloud meets the high IT security requirements. All data is transmitted over encrypted SSL lines. Recognized certificates confirm this:
GRÜN VEWA7, the flagship of GRÜN Software AG, was repeatedly dated Federal Association of IT SMEs (BITMi) with the seal of approval Software hosted in Germany excellent. The BITMi awards this seal of approval to companies that have provided evidence of hosting in accordance with German law in domestic data centers.
Access to all of the GRÜN Software AG is offering industry solutions through the GRÜN App Cloud is possible from any mobile device and computer via internet browser, regardless of location. Another advantage: everyone GRÜN-Solutions can easily communicate with each other. For example, the data from GRÜN ZICOM5, the software for time recording, with the industry software GRÜN VEWA can be synchronized for further processing.
The GRÜN Software AG becomes the GRÜN Present the App Cloud and associated software solutions at this year's CeBIT, which will take place from March 20 to 24 in Hanover.
Send us a message if you want to know exactly how our solutions can support you. We are looking forward to your contact
Contact inquiry