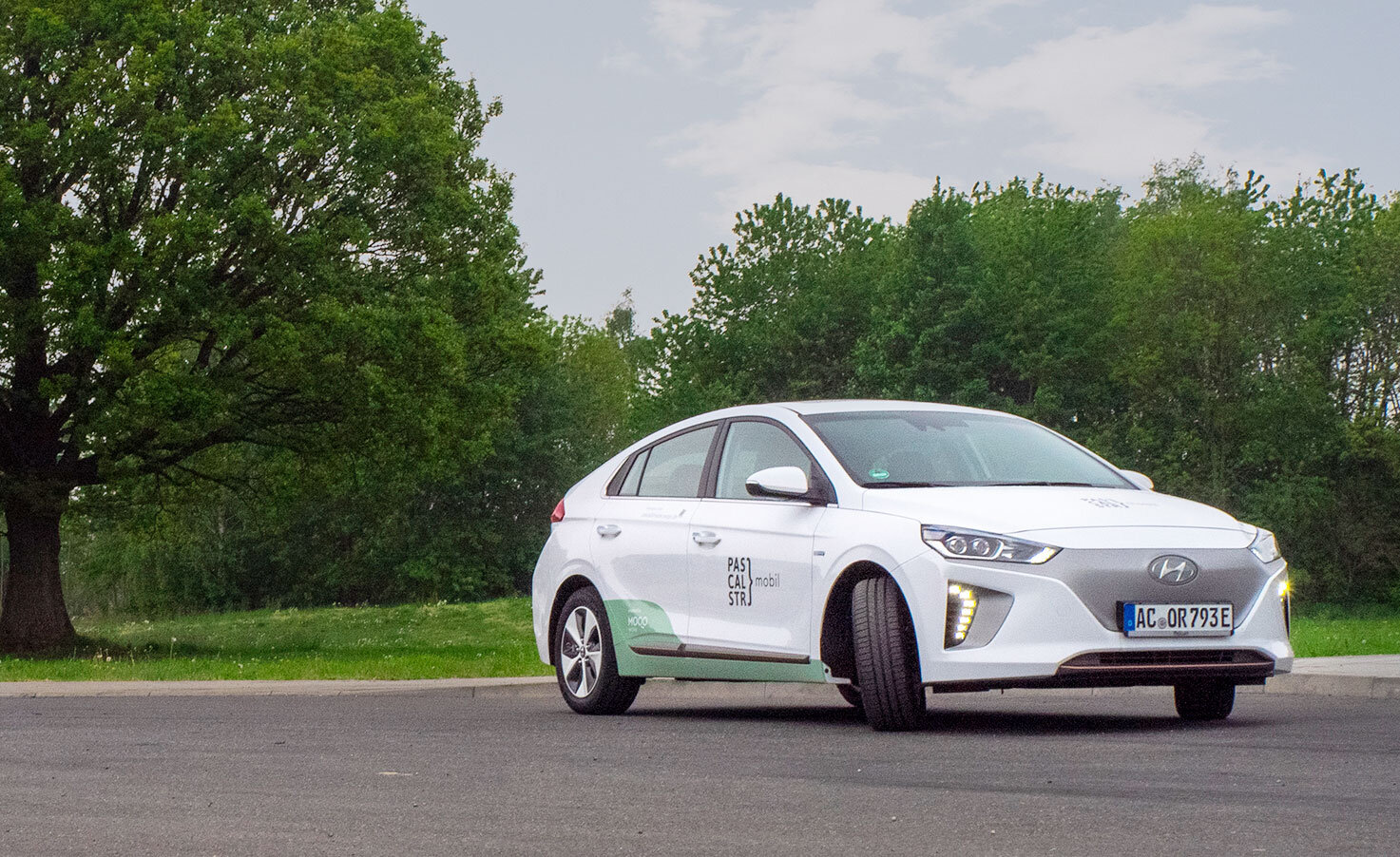 In the coming months, several electric cars will be available in Aachen's Pascalstrasse, which all employees of GRÜN Software AG can book private and business trips via an app.
Aachen, October 07.05.2019nd, XNUMX. The Aachen startup Digital Mobility Solutions GmbH has in the Aachener Pascalstrasse started the pilot project Smart Pascal on the basis of its platform MOQO (pascalstrasse.moqo.de) for a visionary and environmentally friendly car sharing in companies. Four selected companies, including the GRÜN Software AG, several electric vehicles are available during the six-month pilot phase, which can be booked as required via the new mobility platform MOQO. The special thing about it: MOQO and the associated vehicles should offer companies a cheaper and resource-saving alternative or extension to their own company fleet.
For the employees of all companies that GRÜN Software HUB work, took place in the kickoff, which took place on Tuesday, May 7, 2019 at the entrance of the GRÜN Software HUBs took place, provided several electric vehicles for a test drive. A Renault ZOE, Hyundai IONIQ, Nissan Leaf and Hyundai Kona Electro were provided. These vehicles can now be conveniently booked for business or private trips using a MOQO app. After a simple verification of the driver's license, the colleagues were able to take a test drive in an electric vehicle.
Send us a message if you want to know exactly how our solutions can support you. We are looking forward to your contact
Contact inquiry