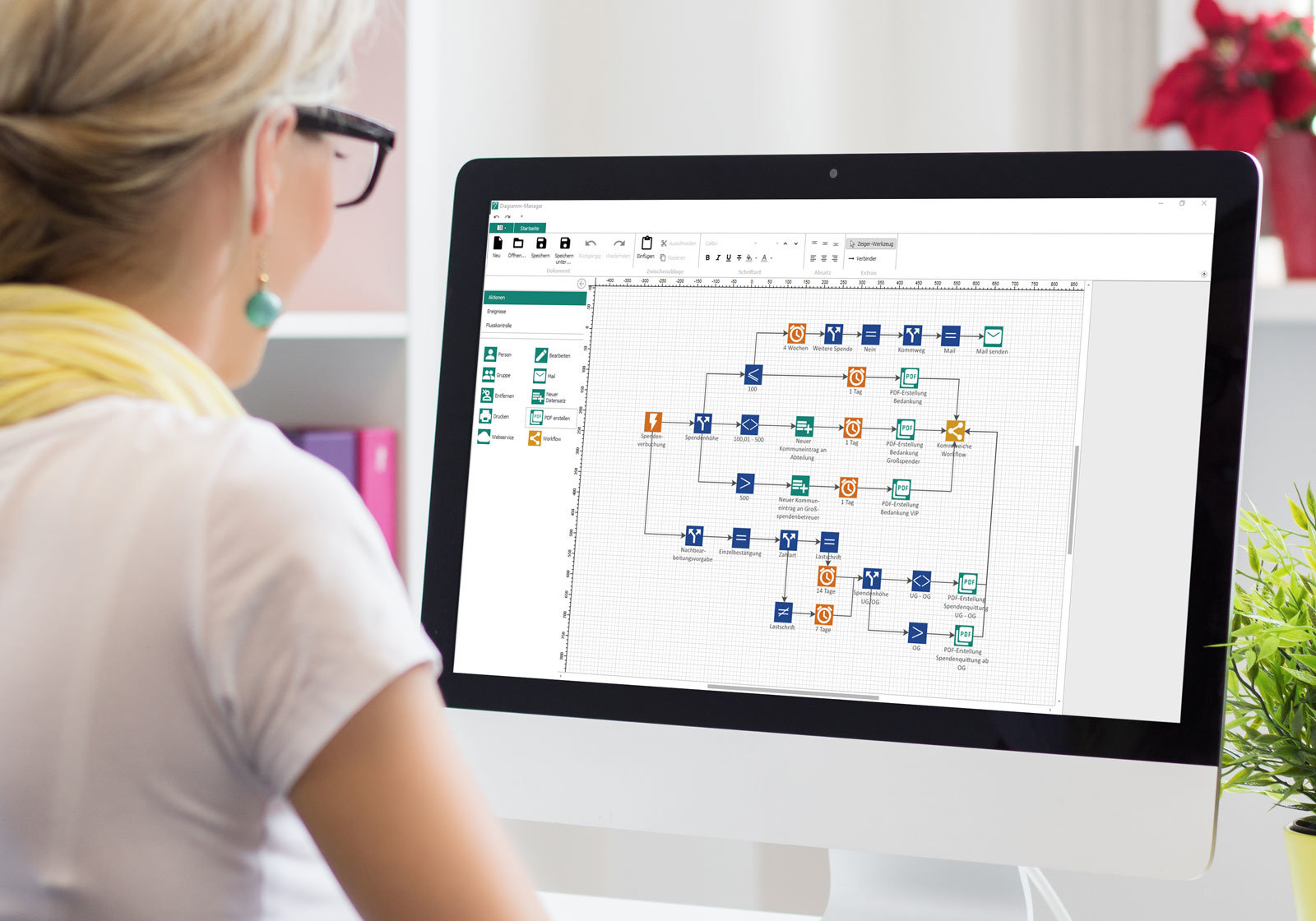 Process automation in GRÜN VEWA.
Aachen, October 02.06.2018nd, XNUMX. Studies have shown that by 2020 around 80% of all customer relationships will be maintained without personal contact. Therefore, the future lies in software-controlled process automation. From the point of view of our solution, it is irrelevant whether an activity is, for example, the automated generation of a task in CRM, the automated booking of incoming payments from the ELKO, an export for the transfer of data to a service provider or the creation of a serial mail or serial letter.
Main component of process automation in GRÜN VEWA is a central workflow table in which the defined process flows are stored. Such processes are controlled by a graphical process manager. The elements available here are, for example, start triggers, actions, status changes or switches as well as timers, which can each be populated with the corresponding control data in the manager.
In addition to online communication channels, the process automation in VEWA also supports any other processes - for example, sending donation mailings by post, original membership cards or personal seminar documents by post, which is usually done in the marketing automation tools available on the market remain unconsidered. As if in the age of digitization there was no longer any mailing that had to be automated.
Send us a message if you want to know exactly how our solutions can support you. We are looking forward to your contact
Contact inquiry