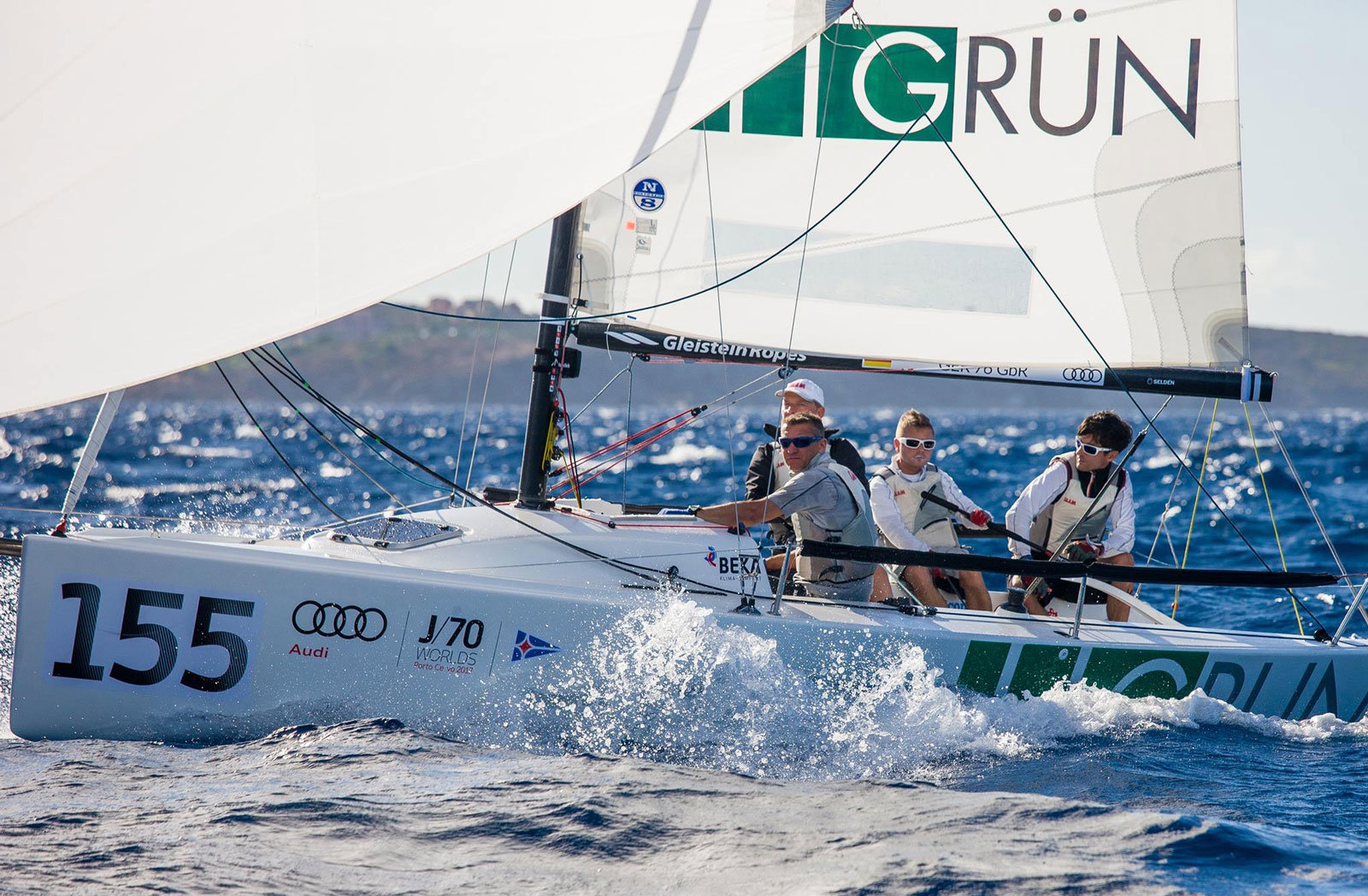 The GRÜN Sailing Team will set sail again in 2018 and from the GRÜN Software AG supports it as a sponsor.
Aachen, October 22.11.2017nd, XNUMX. The GRÜN Software AG has extended its involvement in sailing for another year and will continue to do so in 2018 GRÜN Sailing team support. So that works GRÜN Sailing Team in the sixth season in the coming year.
2017 looks like this GRÜN Sailing Team looks back on a successful year. The highlight of the past season was the German Corinthian Championship. Here the team was able to prevail against 38 starters after eight races and thus secured first place at the IDM 2017 in Flensburg. Another highlight was the participation in the sailing world championship, in which 175 ships from 24 nations took part. Here, the team took 53rd place in the Silver Fleet.
The new season starts in February 2018. That GRÜN Sailing Team will take part in 13 regattas at national and international level in the coming year. Season highlights are the Euro Cup on Lake Garda, the Swiss Championship on Lake Lucerne and the German Championship on Lake Constance.
We wish that GRÜN Good luck sailing team for 2018.
Send us a message if you want to know exactly how our solutions can support you. We are looking forward to your contact
Contact inquiry