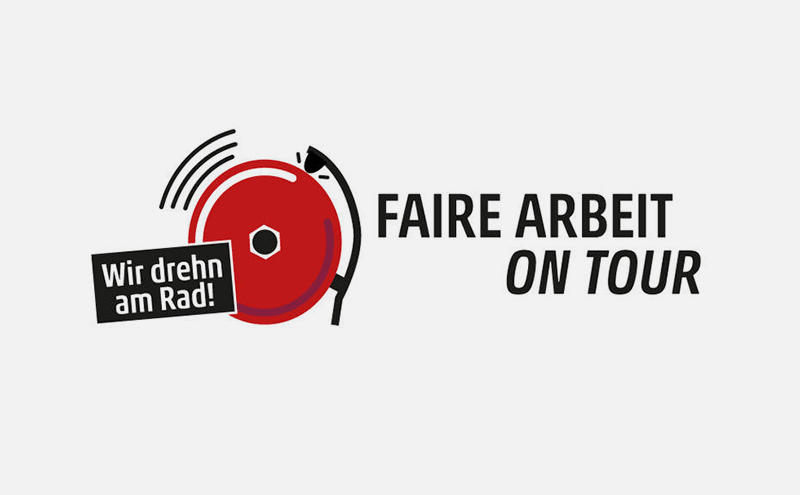 The GRÜN Software AG supports the KAB Germany's bike tour as a sponsor.
Aachen, October 28.08.2018nd, XNUMX. The Catholic Workers' Movement Germany (KAB) is a strong social association in which around 125 men and women are organized nationwide. The KAB Germany stands for the creation of a fair and solidary society in which all people are enabled to participate in society.
In September 2018, the KAB Deutschlands two bike ridesin order to draw attention nationwide to the fact that human dignity must also be the focus in a digital working world 4.0. It is not important to stop the bike, but to call on companies, works councils and KAB associations to help shape the dignity of employees. With a south tour (from Aschau to Ulm) and a north tour (from Lingen via Aachen to Cologne), the participants will pedal under the motto "We're turning the bike - fair work on tour".
The GRÜN Software AG supports the event as a sponsor and wishes all participants a nice bike tour.
Send us a message if you want to know exactly how our solutions can support you. We are looking forward to your contact
Contact inquiry