GRÜN spendino: 100% customer growth and 50% higher donation volume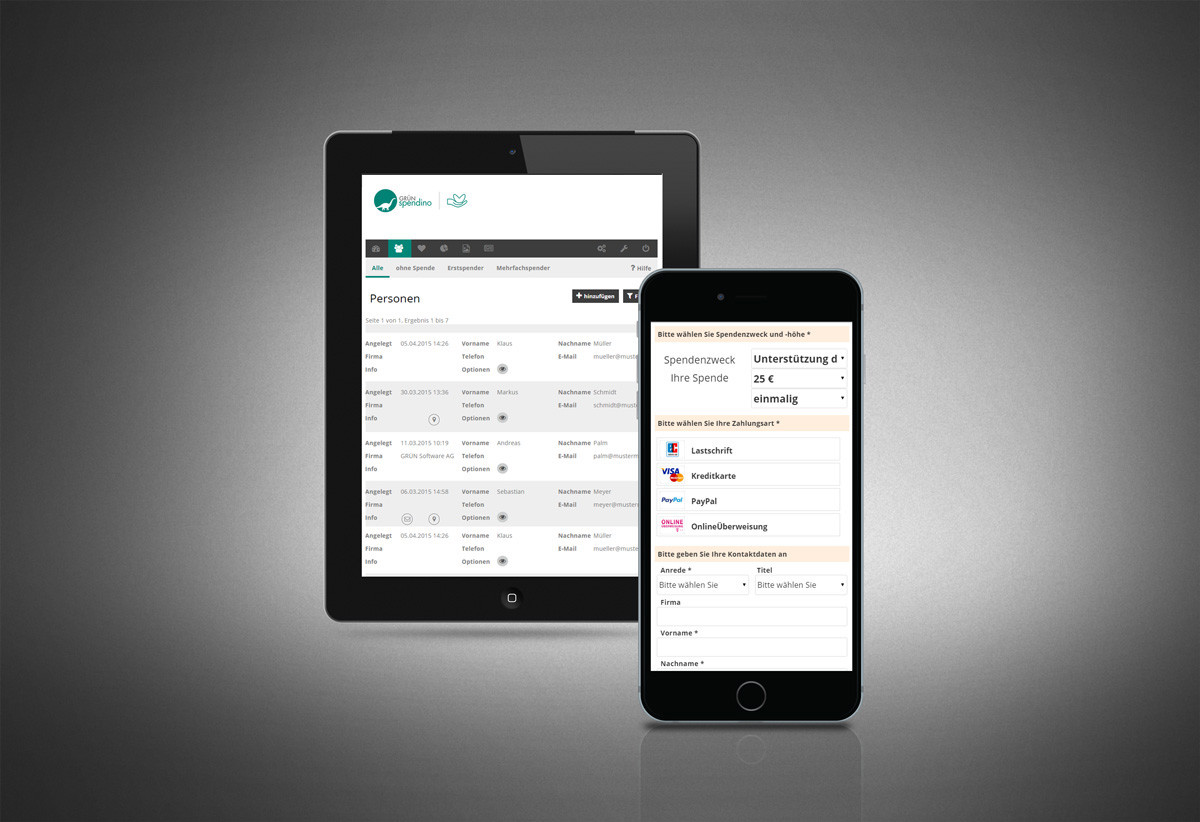 GRÜN spendino: Donation forms with a new, modern design and improved usability in the cockpit.
A great first half for GRÜN spendino: Many new features and enhancements to the online donation forms and in the cockpit. Customer growth and donation volume increased significantly. Looking forward to a great year-end business.
Aachen, October 11.09.2015nd, XNUMX. A lot has happened at in the last six months GRÜN spendino (www.spendino.de), the online fundraising solution from GRÜN Software AG. Das Online donation form has been completely revised: In addition to a fresh and modern design, the form now also adapts to the end device. "Almost 70% of Internet users in Germany use smartphones and tablets to surf," says Dr. Oliver Grün, Board of the GRÜN Software AG an important success factor. "The number of donors who donate on the move also adapts to this development."
There were a number of innovations in the cockpit, the administration area of GRÜN spendino. Thanks to improved usability, the cockpit is easy and intuitive to use. The organizations can create new donation projects and donation forms independently and use the form generator to adapt them to the corporate design. The organizations have access to new statistics relating to the donation forms and detailed donor analyzes.
The latest addition was an interface to GRÜN VEWA6, the flagship of GRÜN Software AG, created. Donations and donor data can be imported into VEWA and processed further at the push of a button.
Customer growth of 100% compared to the first half of the previous year
The new concept is also well received by the donation organizations. Compared to the same period in the previous year, the number of new customers has doubled. The donation volume increased by 50% in the same period, whereby the Nepal disaster was not included in this figure.
Another reason for success is the new pricing model, there GRÜN spendino no transaction fees for donations by credit card, online transfer and direct debit.
Due to the consistently positive development, we are particularly excited about the end of the year. Over 50% of all donations are usually collected in the last three months of the year.
Send us a message if you want to know exactly how our solutions can support you. We are looking forward to your contact
Contact inquiry