GRÜN Software takes over online fundraising provider spendino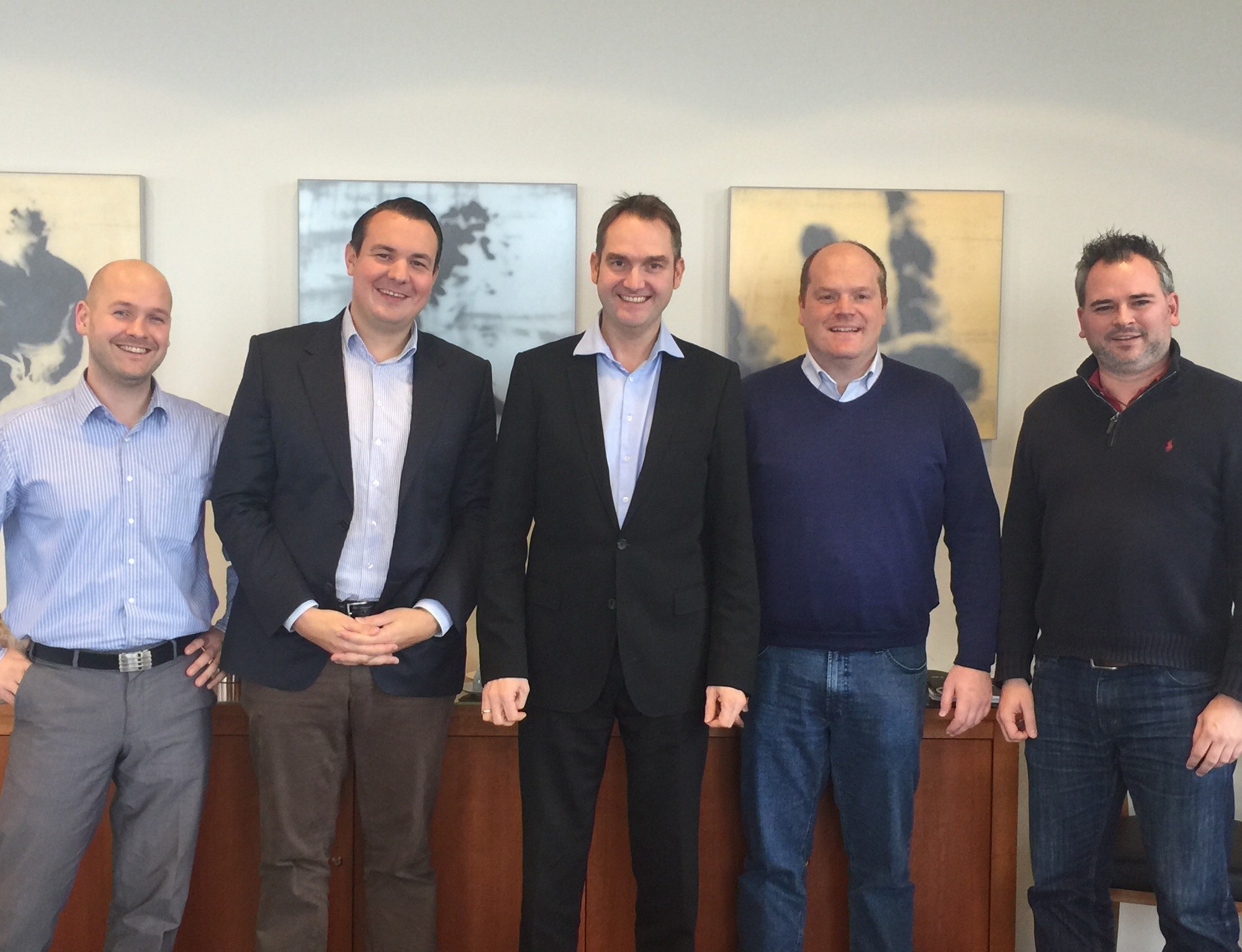 From left to right: Rayk Reitbach, ibb Beteiligungsgesellschaft, Florian Nöll, Oliver Grün, Sascha Schubert, Martin Müller
GRÜN Software AG takes over provider of online fundraising tools and software. The location and development in Berlin is expanded. Renaming to GRÜN spendino.

Aachen / Berlin, December 08.12.2014, XNUMX. The Aacheners GRÜN Software AG is expanding its market leadership as a software provider for donation organizations in Germany and acquires 100% of the shares in spendino GmbH in Berlin. The software-as-a-service product offered by spendino offers a wide range of internet-based tools for donation organizations from online donation forms to SMS donation options to simple donation management and payment processing services. The solution can be used within a very short time without instruction or training and integrated into the existing websites of donation organizations.
"Spendino perfectly complements our portfolio. So far we have offered more comprehensive solutions for medium and large donation organizations on, with spendino our offer is complemented by a simple solution for small donation organizations as well as a plug-and-play tool for online donation campaigns ", so Dr. Oliver Grün, Board of the GRÜN Software AG and new managing director of spendino GmbH. spendino has more than 200 customers, in addition to many small donation organizations and regional initiatives, spendino donation forms and SMS tools including payment processing are also used for larger donation campaigns, such as the upcoming RedNoseDay of the ProSiebenSAT1 Group or the current Band Aid 30 campaign Bob Geldof, with the CDU Germany or Welthungerhilfe.
Sascha Schubert will stay with the company as founder and managing director and sees the startup company as strengthened: "Thanks to the strategic commitment of GRÜN we can consolidate and expand our position. In addition to many synergies with the customer environment of GRÜN Group, the further development of spendino is strengthened and the benefit and investment protection for our customers increases ". According to data from GRÜN should be invested in further development and marketing in order to significantly increase the number of users.
In the operative business, the usual contact persons and the location in Berlin will remain, the product range will in future be called "GRÜN spendino ". Strategy, marketing and finance will be supported from Aachen in the future.
Send us a message if you want to know exactly how our solutions can support you. We are looking forward to your contact
Contact inquiry