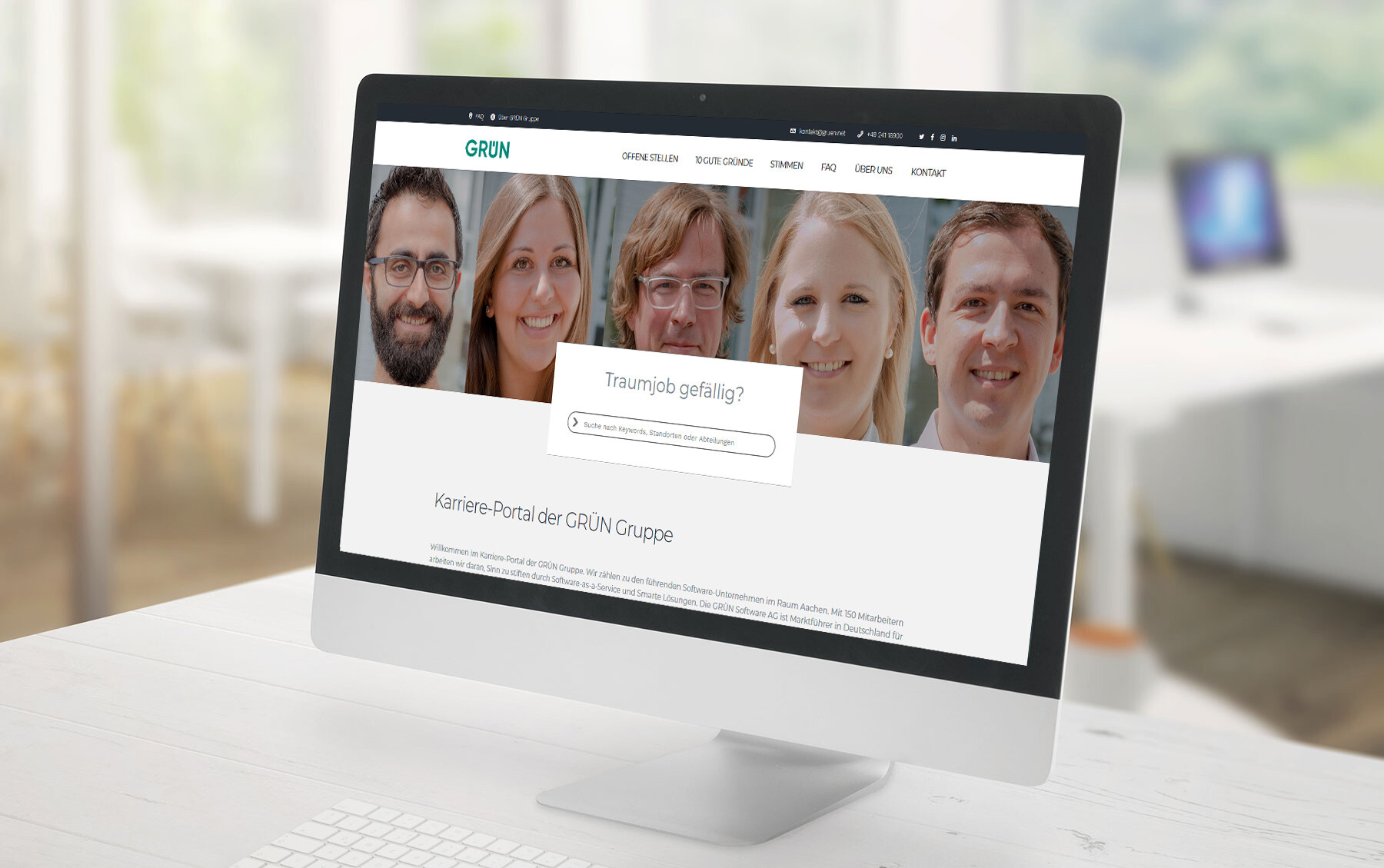 The new career portal of GRÜN Software AG is online.
Aachen, October 11.09.2019nd, XNUMX. Under career.green.net has GRÜN Group around the Aachener GRÜN Software AG launched a new online career portal.
The Career portal shows all vacancies in the GRÜN Software AG. There are currently over 20 vacancies online in the career portal. In addition to IT specialists, new colleagues in IT project management and accounting are also being sought to expand all locations. Also offers the GRÜN Software AG school students and dropouts have the opportunity every year to start training as IT specialists or office clerks. All job offers on karriere.gruen.net can be filtered by location or department.
The application documents can be easily and conveniently submitted online in just a few steps. Below the respective job description is an application form that can be filled out directly. The application documents are automatically forwarded to those responsible.
In addition to vacancies, applicants will also find further information from everyday work at GRÜN Software AG and application tips.
Send us a message if you want to know exactly how our solutions can support you. We are looking forward to your contact
Contact inquiry