GRÜN Software AG as a partner in usability research for the BMWi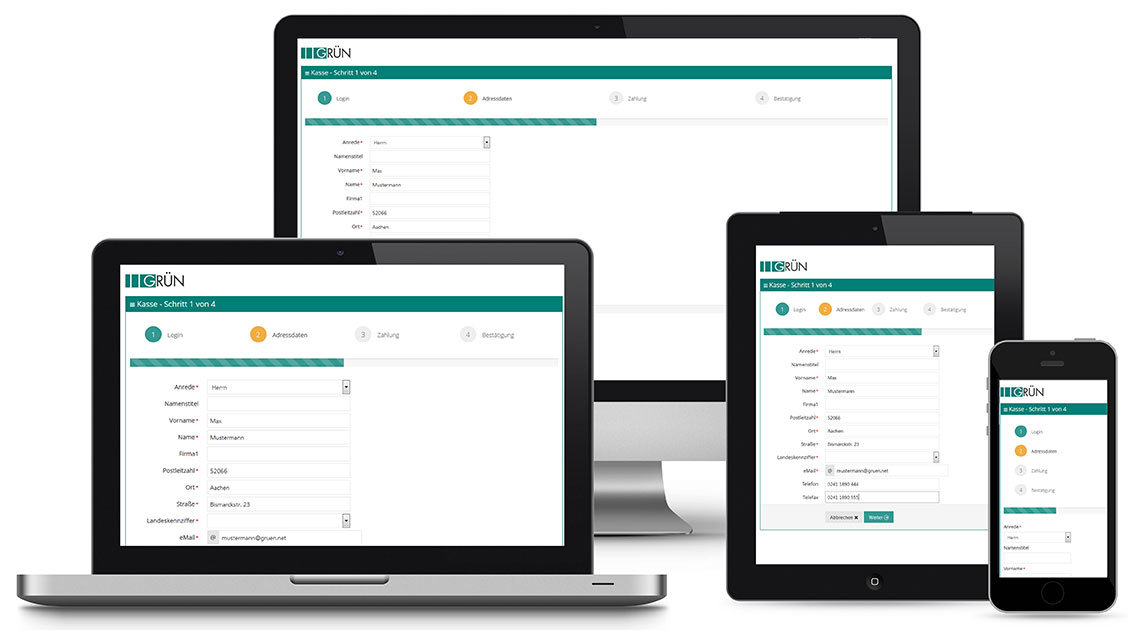 Mobile software solutions have become an integral part of everyday life. Also the GRÜN Software AG benefits from the results and makes mobile solutions available to its customers.
GRÜN Software AG is a partner in a funding initiative of the Federal Ministry for Economic Affairs and Energy (BMWi). Under the project name KompUEterchen4KMU, a process model for mobile software applications is being developed and tested and evaluated for its suitability for practice. Usability aspects flow directly into the software engineering process.
Aachen, October 18.02.2015nd, XNUMX. Mobile devices such as smartphones and tablets have become an integral part of our everyday lives. The need for mobile software solutions with a high level of usability is therefore becoming more and more important even for medium-sized software manufacturers. The Federal Ministry for Economic Affairs and Energy and the funding initiative recognized this "Simply intuitive - usability for medium-sized companies" brought to life. The KompUEterchen4KMU funding project, under the consortium leadership of Aachen University of Applied Sciences, is part of this funding initiative in which the GRÜN Software AG with their GRÜN Lab actively participates as a partner of the consortium.
In the project Computer4KMU software development models suitable for SMEs are developed as well as a usability competence center specially set up for mobile business software. The aim is to support small and medium-sized manufacturers by imparting usability engineering competence in ensuring their competitiveness.
Tried and tested process models for mobile software applications
On the basis of a process model developed in the project, suitable for SMEs, tools and templates for mobile software solutions were compiled by the Aachen University of Applied Sciences as part of the project and made available to the evaluation partners for practical testing in use for the new process model.
GRÜN Software AG tested these for their use to optimize the usability of newly developed software and then evaluated them with regard to effort, degree of difficulty and suitability for mobile use. Over 50 tried and tested tools and templates were tested and evaluated. The collected building blocks and results should be posted on the website www.kmu-usability.de to be published.
Use within the GRÜN Software AG
Some of the tools and templates tested come from the conception, analysis, implementation and operation of software projects at the GRÜN Software AG already about commitment. "Our customers benefit directly from the tested solutions, since software with a high level of usability reduces training times for employees, reduces operating errors and increases work productivity," says Oliver Grün, CEO of GRÜN Software AG, the advantages for its customers.
Send us a message if you want to know exactly how our solutions can support you. We are looking forward to your contact
Contact inquiry