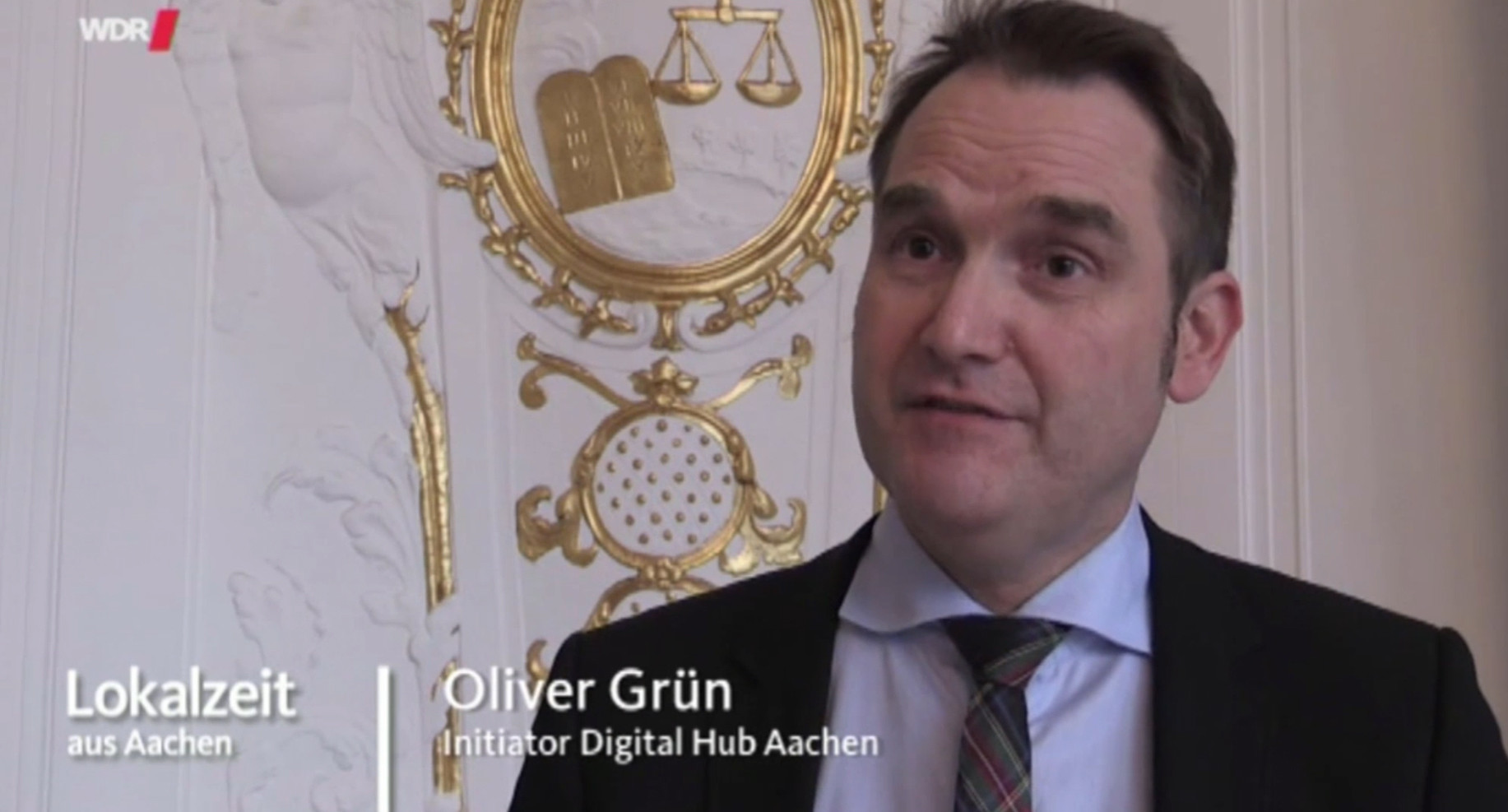 The Digital Hub is an important business development topic for the Aachen City Region that the GRÜN Software AG actively supported as the initiator.
The digital revolution is already in full swing and affects all sectors of the economy. It also determines the future of the Aachen region and the regional companies and institutions. It is now important to create the right foundations and framework conditions for innovation and successful digitization of the regional corporate landscape. In Aachen, the aim is to create a digital hub. The initiative digital HUB Aachen brought to life. Are initiators Dr. Oliver Grün, Board Member and CEO of GRÜN Software AG and President of the Bundesverband IT-Mittelstand eV. as Prof. Dr. Malte Brettel, Vice Rector for Economy and Industry at RWTH Aachen University.
In this facility, digital users from industry and business (users), startups and medium-sized IT companies (enablers) as well as region and science (supporters) are to be brought together in one place. The Digital Hub offers concrete help with digitization and thus an improvement in the business situation through permanent matching between users and enablers with services ranging from digitization checks to joint innovation projects.
At the start of the initiative on March 1, 2016, at the invitation of the Mayor of Aachen and the initiators, over 80 participants from business, science and institutions of the region met in the city hall of Aachen. The concept for the Digital Hub Aachen, developed jointly with the Bundesverband IT-Mittelstand and RWTH Aachen University, was presented there and met with broad approval. The event was also supported by the financial support of the GRÜN Software AG possible. The objective is to participate in the state-wide funding competition of the Initiative Digitale Wirtschaft NRW of the state's Ministry of Economics. As part of its digitization strategy, it wants to financially support a total of five digital hubs over several years.
This regional initiative has a special meaning for the middle class: "We believe that aachen digitized! can become a flagship project with nationwide impact. The majority of German medium-sized companies do not come from metropolises like Berlin, but are regionally anchored, like here in Aachen, "explains Grün.
In the meantime, the City Council of Aachen officially decided on March 2, 2016 to support the initiative.
More information about the Digital Hub:
Send us a message if you want to know exactly how our solutions can support you. We are looking forward to your contact
Contact inquiry