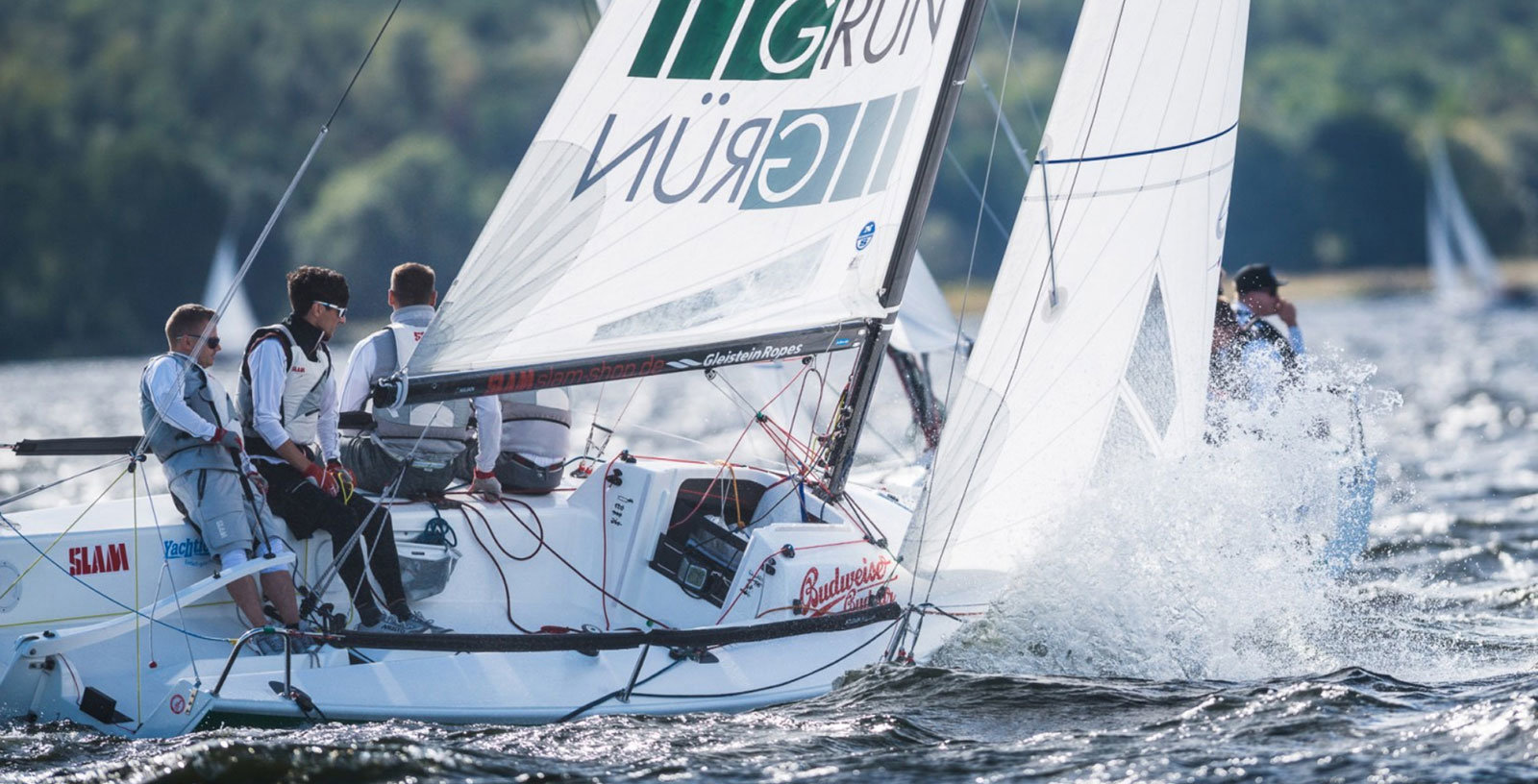 Team GRÜN Software in sailing class J70 in 2016.
The Aachen sailing team GRÜN Software AG finished the sailing season in the J70 class in third place in the national ranking with almost 130 boats. GRÜN is also committed in 2017.
Aachen, October 29.11.2016nd, XNUMX. After a successful season of the GRÜN Sailing teams (GER 468) on the Rang 3 The Aachen software company has 127 boats in the national J70 class GRÜN Software AG decided to continue supporting the team as the main sponsor in 2017: "In the second year in the new J70 class, we have greatly improved our sporting result, I congratulate the team on this success," comments Dr. Oliver Grün, CEO of GRÜN Group and at times also participants in the athletic team.
Overall that is GRÜN Sailing Team clearly visible in the sailing sports scene and in 2016 sailed well over 10 races in 100 regattas in several European countries, was on the water for more than 40 days and traveled well over 25.000 km on the road to the events and training sessions.
In the last regatta at the German Open in Berlin, the runner-up was achieved with second place.
The 2017 season in Monaco will start again very early in February and March on the Mediterranean Sea after the boat returns from the shipyard. The highlights of next year will definitely be the world championship in Sardinia in September, as well as the first international German championships at the Flensburg sailing club.
Download press release
Send us a message if you want to know exactly how our solutions can support you. We are looking forward to your contact
Contact inquiry