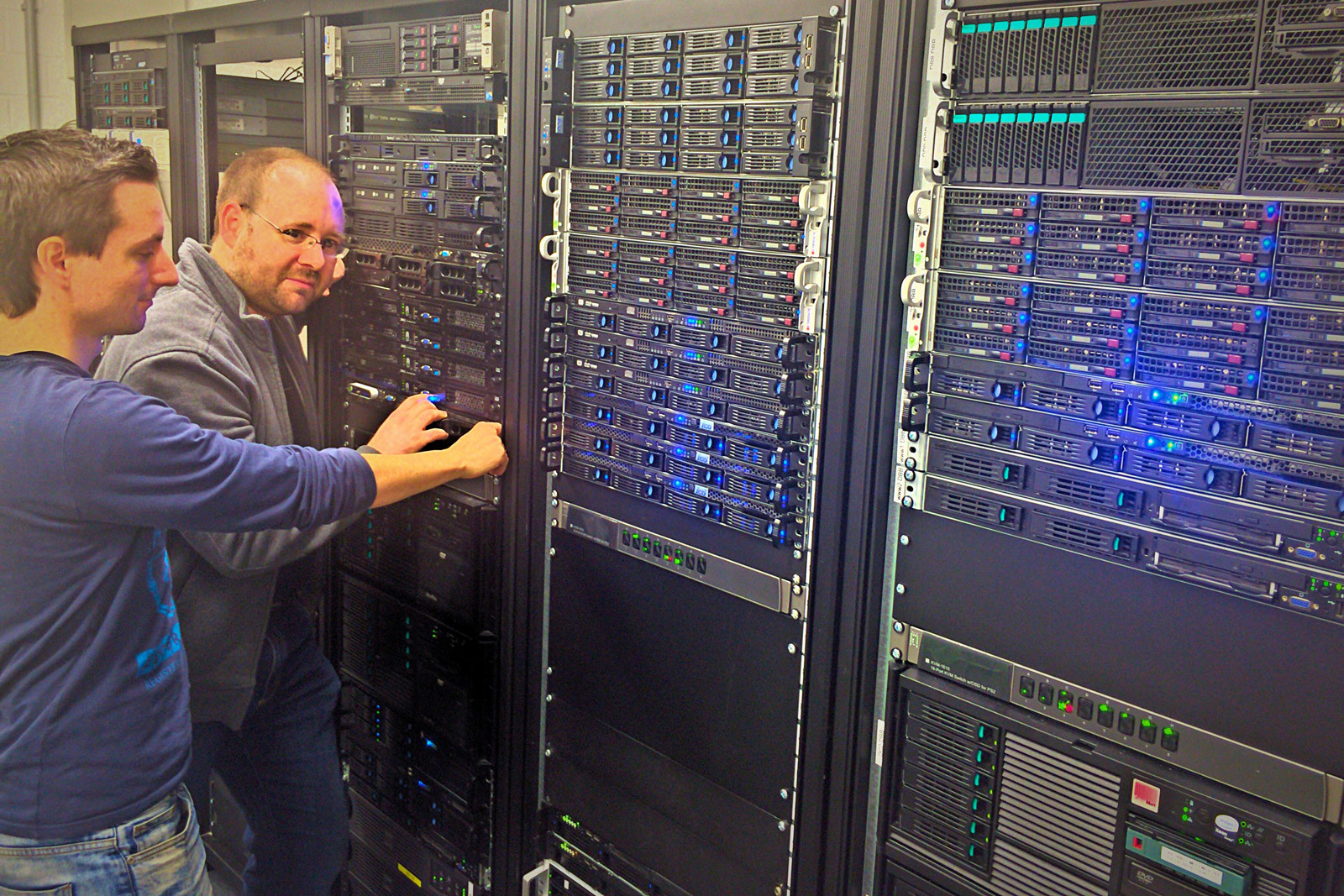 The data center in the new GRÜN Headquarters.
Aachen, October 29.12.2015nd, XNUMX. The data center of GRÜN Software AG with over 150 live servers has successfully moved to our new headquarters. The effort was not insignificant, especially to keep the down-time in the forecast and announced time frame. So then a small part of the "cloud" physically moved, the downtimes happily stayed well below the announced periods.
Here this photo is already from the new one GRÜN-Data center from our new Headquarter originated in the Pascalstrasse in Aachen. Now the entire company is following suit, everything should be done by New Year's Eve.
Send us a message if you want to know exactly how our solutions can support you. We are looking forward to your contact
Contact inquiry