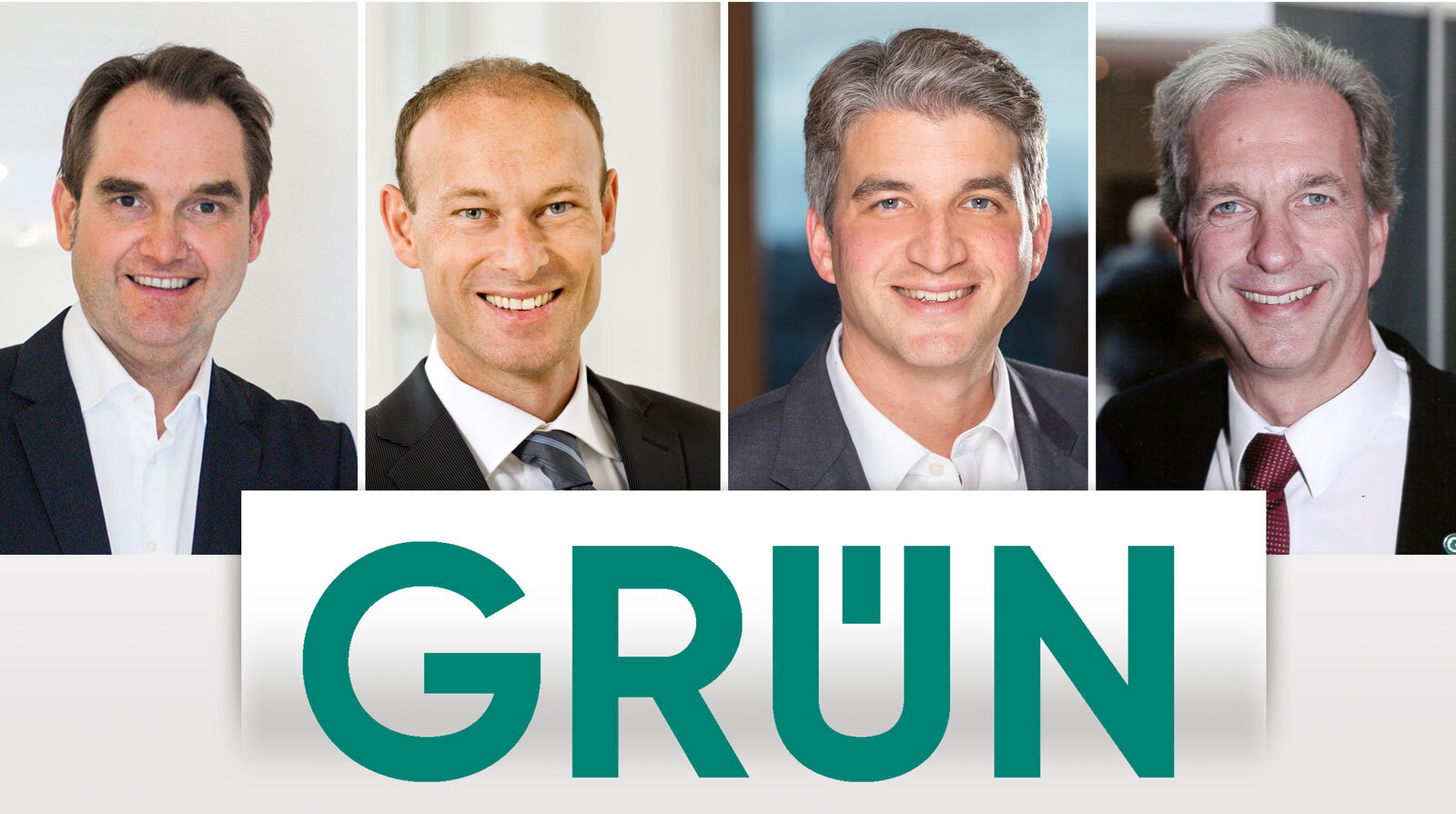 Dr. Oliver Grün, Prof. Dr. Rainer Lauterbach, Fabian Durst and Dirk Hönscheid (from left to right)
GRÜN Software Group GmbH gains a financially strong partner with the Nuremberg family offices Fontas and Mogk. Dr. Oliver Grün still majority shareholder. Investment team strengthens the Group's financial expertise. Dirk Hönscheid appointed to management. Change of name GRÜN Software.
Aachen, October 1.07.2020nd, XNUMX. The Aacheners GRÜN Software Group was able to win the Nuremberg family offices Fontas and Mogk as financially strong partners for their growth plans to build up a group of medium-sized B2B software companies. The investors have taken a significant minority stake. The founder and CEO Dr. Oliver Grün remains majority shareholder.
The aim of the partnership is the growth of the GRÜN Software Group with 150 employees today through the acquisition and further development of software companies with industry software as part of a "Buy & Build" strategy: "With our new, strong partners, we are adding the necessary capital for acquisitions to our experience in setting up medium-sized software companies. This creates an owner-managed platform for investments in software companies that is unique in this form, "he says happily Dr. Oliver Grün.
The Investment team at GRÜN will be managed by Prof. Dr. Rainer Lauterbach and Fabian Durst supported. This also strengthens the group's financial expertise: "Our common approach of a combination of software and financial know-how is a new offer in the market for medium-sized software companies, which is currently in a strong consolidation phase due to successions and market changes", says Prof. Lauterbach.
To strengthen and expand the operational business of GRÜN Software Group With current solutions for non-profit organizations and education providers, the company's long-term authorized signatory and COO, Dirk Honscheid, appointed to the management.
As part of a change in legal form, the company will no longer be renamed GRÜN Software AGbut under GRÜN Software Group . All existing contacts, contracts and cooperations remain unchanged.
GRÜN was advised in the course of the transaction by WSS Redpoint from Cologne, the Fontas and Mogk family offices by Bird & Bird from Frankfurt.
Download press release
Send us a message if you want to know exactly how our solutions can support you. We are looking forward to your contact
Contact inquiry