German Fundraising Association elects GRÜN spendino for online fundraising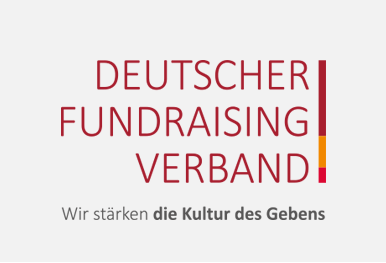 German Fundraising Association elects GRÜN spendino for online fundraising
Aachen, October 13.07.2015nd, XNUMX. The German Fundraising Association relies on that GRÜN spendino Donation form to collect donations online on the association's website.
The Deutsche Fundraising Verband eV (DFRV) is a non-profit professional association that unites full-time and voluntary fundraisers, donation organizations, fundraising service providers, representatives from science and research and all people who campaign for a culture of giving in Germany.
With around 1.300 members (as of July 2013), the DFRV is the second largest federal association of its kind in Europe. Since it was founded in 1993, the Deutsche Fundraising Verband eV has promoted the regional, national and international exchange of information and experience in the field of fundraising and has been involved in questions of donation ethics and represents the interests of fundraising in politics and the public.
The DFRV is largely financed from membership fees, income from the German Fundraising Congress and sponsorship money.
Introduction of online fundraising
The association now chose that GRÜN spendino donation form to collect online donations on the association's website.
Online fundraising is understood to mean all measures of non-profit organizations, parties and associations with the aim of collecting donations via donation forms on the Internet. With online fundraising tools you can mainly reach donors under 55. The advantages of fundraising are the widespread use of the Internet and thus the availability of almost all population groups. In addition, higher donations are made on average online using donation forms.
Send us a message if you want to know exactly how our solutions can support you. We are looking forward to your contact
Contact inquiry