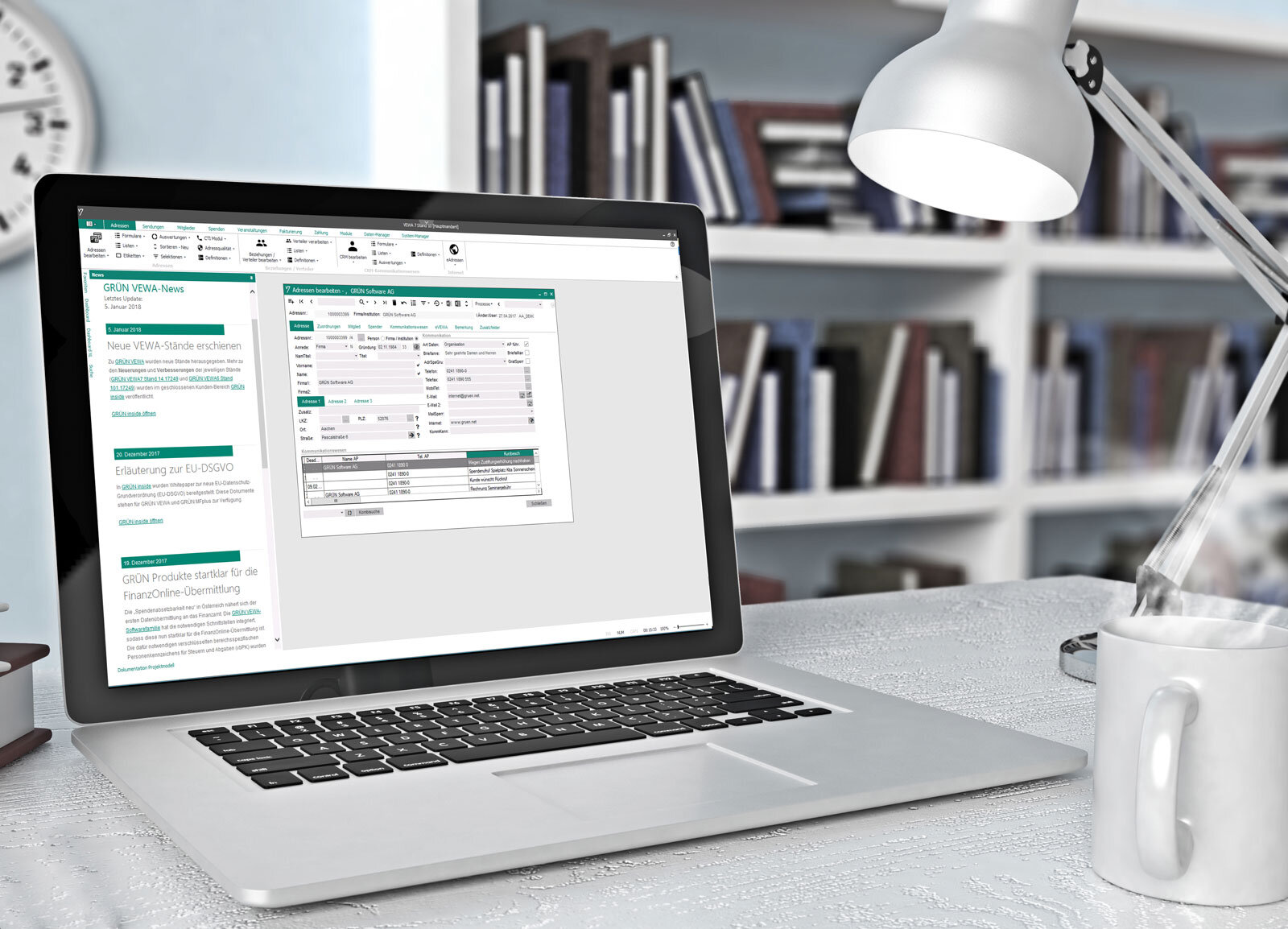 GRÜN VEWA7 was certified according to IDW PS 880.
Aachen, October 20.08.2019nd, XNUMX. GRÜN VEWA7, the market-leading industry software from GRÜN Software AG has been certified by a publicly appointed and sworn expert for organizations and IT applications in compliance with the internationally recognized standards for information security according to IDW PS 880. The certificate certifies that the software works according to the principles of proper accounting (GoB) and supports the user in fulfilling the principles for the proper management and storage of books, records and documents in electronic form as well as for data access (GoBD).
GRÜN In addition to the generation of invoices, VEWA7 automates the complete and timely archiving of data and receipts, ensures the order of the documents and improves the verifiability of all bookings.
Call up certificate
Send us a message if you want to know exactly how our solutions can support you. We are looking forward to your contact
Contact inquiry