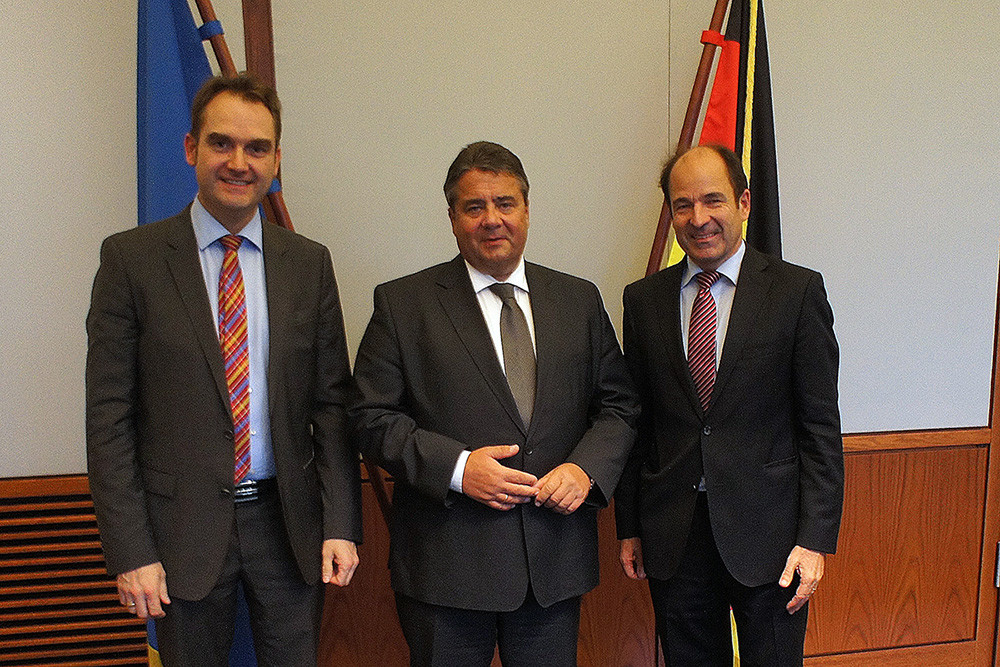 BITMi top meets Federal Minister of Economics Sigmar Gabriel
Aachen, October 15.10.2014nd, XNUMX. Federal Minister of Economics Sigmar Gabriel has the BITMi president and board member of GRÜN Software AG, Dr. Oliver Grün received for a one-on-one conversation.
The main focus was on Germany's opportunities to regain its digital sovereignty with the help of medium-sized IT companies. Grün brought together with his colleague and Vice President Martin Hubschneider for the Federal Association of IT SMEs (BITMi) Initiatives with which the digital economy in Germany can be strengthened and internationalized on the basis of a new type of networking of the strong German IT middle class.
"In the opinion of the BITMi, Germany should develop economic initiatives in order to free itself from the grip of the digital superiority of the USA, instead of pursuing a policy of isolation through increasingly strict data protection and IT security laws," explains Grün. According to the association, the initiatives of the BITMi are now to be followed up and evaluated together with the federal government. Further details are currently not disclosed for reasons of confidentiality.
Send us a message if you want to know exactly how our solutions can support you. We are looking forward to your contact
Contact inquiry