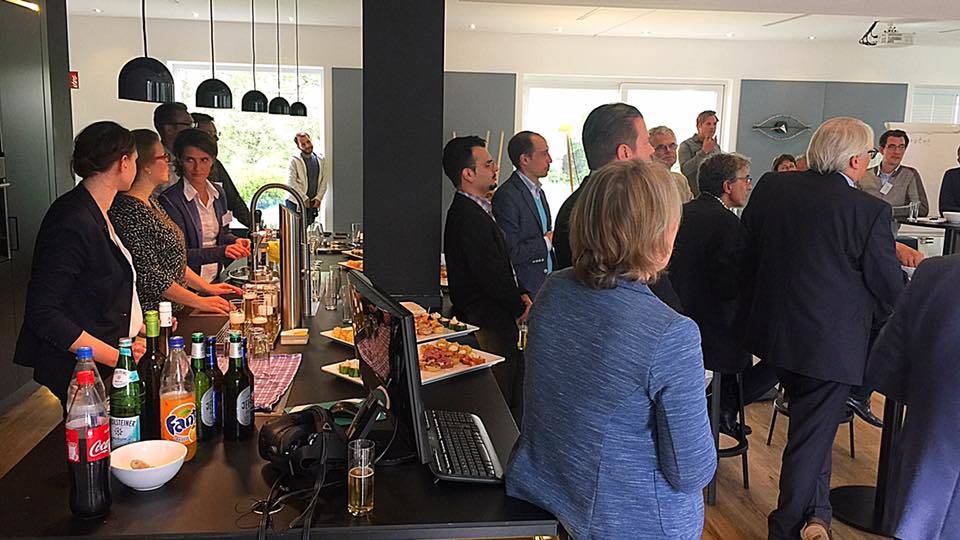 Meeting for the construction of Pascalstrasse in the Innovation Center of GRÜN Software Inc.
Aachen, October 12.05.2017nd, XNUMX. The brand Pascalstrasse should be built up in and around Aachen and made better known. With this goal he had Federal Association IT Mittelstand eV on May 12, 2017, all companies in Aachen's Pascalstrasse to the Innovation Center des GRÜN SOFTWARE HUBs invited. The GRÜN Software AG, the market-leading provider of industry software, and around 30 other company representatives accepted the invitation to define common goals, collect ideas and draft initial plans.
More than 50 companies have their headquarters in Aachen's Pascalstrasse, including some hidden champions, i.e. relatively unknown companies that are market leaders in their branch. Many companies in Pascalstrasse have the problem that the location is too unknown for applicants who are looking for new challenges and thus recruiting is one of the biggest problems. To build up the Pascalstraße brand, initial ideas were collected, which are then implemented in working groups. Joint activities in the areas of events and sport are also to be started.
Send us a message if you want to know exactly how our solutions can support you. We are looking forward to your contact
Contact inquiry