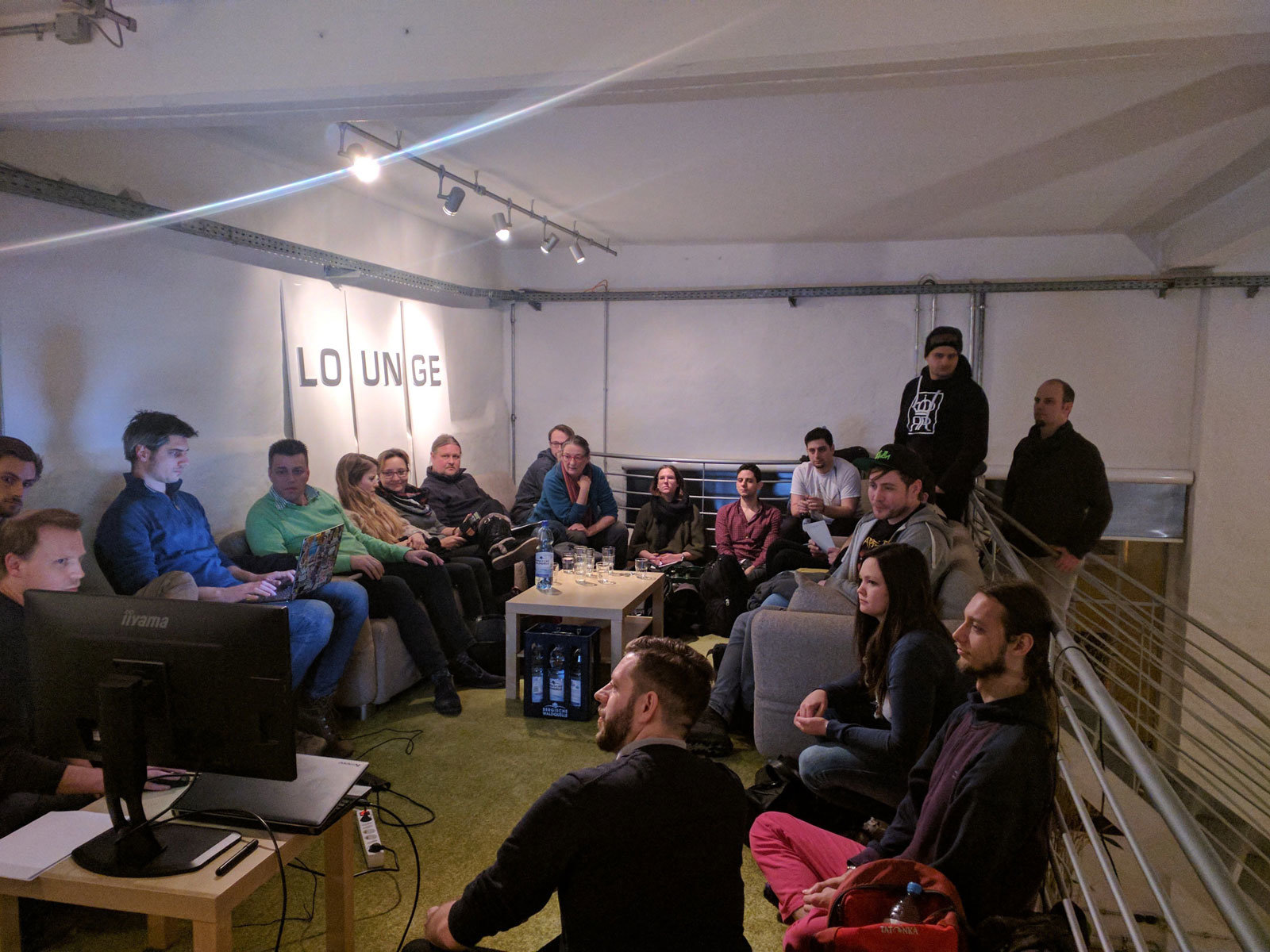 Over 20 participants were able to attend the 3rd WordPress Meetup in the digital agency's downtown office giftGRÜN be welcomed.
Aachen, October 13.02.2018nd, XNUMX. giftGRÜN, the digital agency of GRÜN Software AG, hosted the Aachener for the third time on February 7, 2018 WordPress Meetups. Over 20 WordPress enthusiasts accepted the invitation to the Aachen city center office at Hein-Janssen-Straße 16 to exchange ideas on current topics relating to the popular content management system.
Already in 2017 giftGRÜN the idea of ​​establishing a network with WordPress users and developers around Aachen. This was done via the social networking platform Meetup the group Aachen WordPress Meetup founded. WordPress enthusiasts could register for this group free of charge and have been invited to meetings in downtown Aachen at irregular intervals since then.
At the second WordPress meetup a representative was from the official WordPress Foundation in attendance who offered to take the meetup to the next level. Since then, the meeting has been under the care of the WordPress Foundation, so that all Aachen events appear in the WordPress dashboard. giftGRÜN "Hosts" the event and provides all participants with free drinks in addition to the location.
The WordPress Meetup, which is also available in other cities such as Cologne, Hamburg or Berlin, is becoming increasingly popular. More than 20 participants use the meeting to network and to exchange experiences and ideas with other WordPress enthusiasts. The next WordPress Meetup will take place on March 6, 2018. WordPress developers from giftGRÜN introduce the new WordPress editor and working with child themes. WordPress beginners are just as welcome to this event as experienced developers.
Send us a message if you want to know exactly how our solutions can support you. We are looking forward to your contact
Contact inquiry