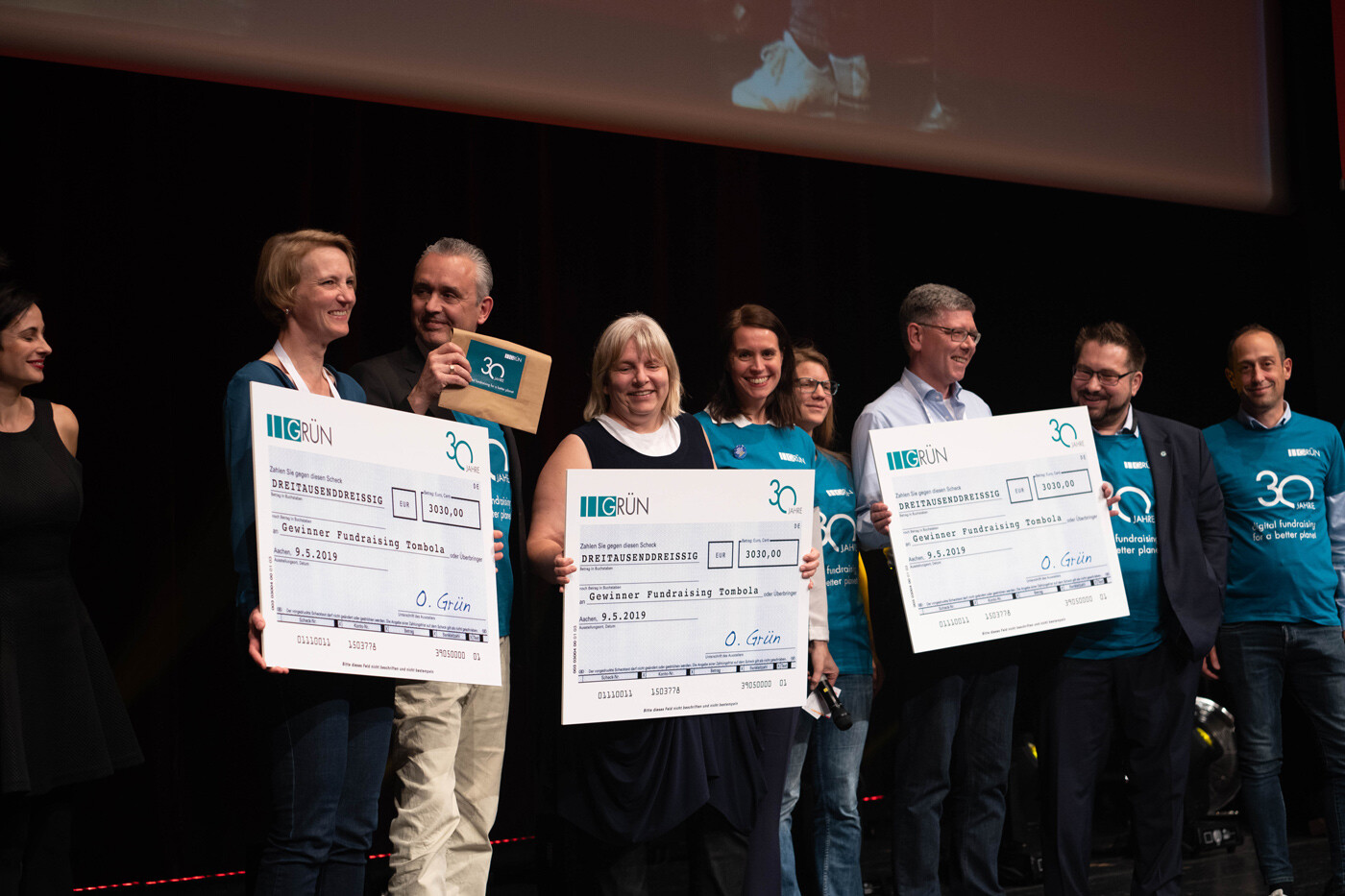 The 3 x 3.030 euros GRÜN-Birthday donations went to great projects.
Aachen, October 18.09.2019nd, XNUMX. The GRÜN Software AG celebrates its 2019th company anniversary in 30. On this occasion, as part of the German Fundraising Congress, which took place on May 9, 2019 in the Kongresspalais Kassel, three birthday donations totaling 9.090 euros were raffled off to participating donation organizations as a special highlight. The lucky winners were Don Bosco Mission, Christoffel-Blindenmission Deutschland eV and Renovabis. Of course, the 3.030 euros each went to charitable projects.
Art and educational project "Beethoven Moves!"
Don Bosco Mission supports the project with the 3.030 euros Beethoven Moves!. "Beethoven Moves!" Is an art and educational project and is part of the educational program MOVE: "Music Overcomes Violence & Exclusion". This takes up the experiences of young people who are supposed to express their feelings through music, dance and other art forms. The aim of the project is to support disadvantaged children and young people around the world through artistic and socio-educational work. The target groups of the project are disadvantaged young people in Europe, developing countries and underage refugees in Germany.
Mengo Hospital in Kampala
The Christoffel-Blindenmission Germany eV supported the Mengo Hospital in Kampala, Uganda with the birthday donation. The Mengo Hospital offers a comprehensive ophthalmic service for a catchment area with approx. 4 million people. Around 60.000 people are treated here every year. In order to further increase the quality and performance of the facility, CBM is expanding the facility and financing the care and treatment of children and adults with eye diseases. At the same time, the qualifications of employees are increased in order to ensure sustainable supplies for the poorest population.
T-shirts for a good 1.200 young people
Green is the color of hope - for a good 1.200 young people in the northern Albanian town of Shkoder, this symbolism came true at their summer Olympics: The T-shirts and food parcels were financed from the 3.030 euros. This meant more than a sign of hope for the young people. Brother John of the Salesians of Don Bosco was able to realize a considerable part of his youth pastoral care this year. Of course, he also had to raise his own contribution for his summer camp project, but "helping people to help themselves" is quite normal for the religious.
Send us a message if you want to know exactly how our solutions can support you. We are looking forward to your contact
Contact inquiry